Angle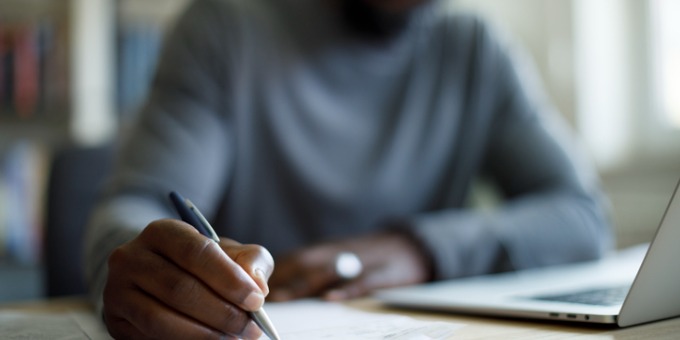 A Note to CFOs From the Legal Industry
As economists debate whether the world economy is headed for a recession with a "small r," a "slowcession" or a "soft landing," CFOs are increasingly turning to the most common way to reduce cost - layoffs.
For most corporate functions, layoffs achieve the intended purpose of cost reduction. A notable exception is the law department, where headcount reductions can result in a cost increase.
Although in-house compensation varies significantly by industry, practice area and geography, the Thomson Reuters 2022 State of Corporate Law Departments report estimates the average fully loaded cost of a US senior in-house lawyer at $329,000. If that lawyer is laid off, has the company actually saved $329,000?
If the work that lawyer was doing has gone away due to an economic slowdown, then the answer is yes. However, because legal work and business activity are not perfectly correlated, it's very possible that much, if not all, of that lawyer's work will remain. Where does it go?
If that work is now outside the expertise of the law department, it will often go to a law firm which will cost more. The average billing rate for law firm partners in the U.S. is $728/hour (in the Am Law 100, that is a typical rate for an associate.) Let's conservatively assume that 1,000 hours of the senior in-house lawyer's annual workload cannot be re-assigned within the department and that the work requires partner-level attention. In that case, laying off the attorney will increase its costs by almost $400,000.
The issue is not just financial. If only 1,000 hours are sent to a law firm, then there will be a significant number of hours reallocated among remaining members of the law department. Consequently, turn-around times on customer contracts, legal or regulatory review of new products and other business-critical activities will slow down, which is the exact opposite of what a company needs when adjusting to challenging times. Furthermore, it's likely that some matters that should get legal attention will not, increasing the company's risk profile.
Of course, this does not mean a CFO should give a free pass to the law department. Law departments today are better equipped to manage costs than ever before due to the rise of the legal operations profession, the evolution of alternative legal service providers (ALSPs) and emerging, and increasingly mature, legal technology. Such technology not only drives efficiency, but it can also identify immediate cost savings opportunities such as compliance errors in outside counsel invoices.
Use, don't lose, your Legal Ops teams
Of concern to many of us who have been pushing innovation in the legal industry is the idea that legal operations teams will be seen as a 'luxury' that should be targeted in a cost reduction. Legal operations professionals are the drivers of process, transformation and technology adoption, in the law department – in tough times these are not luxury items. Quite the opposite.
It is exactly times like this when high performing legal operations teams can add the most value…if GCs and CFOs make them part of the conversation on how to reduce total cost (internal and external) for legal. Companies that significantly cut their legal operations team will look back on that decision and realize that it was a backward step toward the ultimate goal of transforming the legal function into one that delivers significant, measurable value and counterproductive to the short-term goal of cost reduction.
A key difference between any potential 2023 recession and the ones we saw in 2007-2009 is the wide array of mature, sophisticated solutions that law departments can utilize to measure, evaluate, and meet both the legal needs of the business and the cost demands of the CFO.
Our advice is to give your legal operations leaders the space to run towards these potential challenges and double down on efforts to create sustainable efficiency plans that focus on total cost and value. Let's embrace transformative solutions and continue to move the legal industry forward.
If you found this blog informative, you may enjoy reading Legal Ops Teams Targeted For Layoffs Amid Cost-Cutting Efforts
The contents of this article are intended to convey general information only and not to provide legal advice or opinions.
Subscribe to Future Blog Posts

Article
Legal Operations
4 Mins
---

---

Article
eDiscovery
3 Mins
---