Angle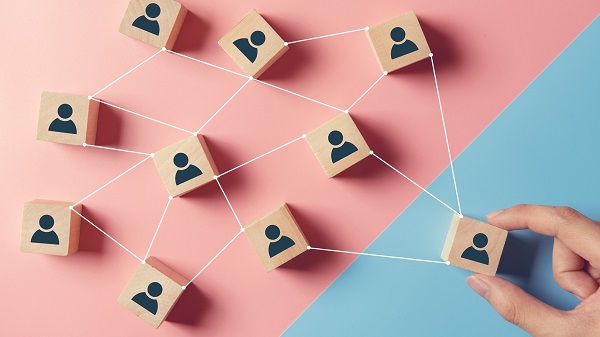 Connecting Your Teams
Business Transformation
5 Mins
When a workforce goes remote, keeping communication lines open and flowing is critical to a team's ability to make decisions and ensure that projects get done on time. This is where collaborative tools become crucial. As a result of the pandemic, organizations are relying on collaborative tools more than ever before like using new software or increasing technological investments. In a remote work environment, utilizing collaboration tools allows employees to keep in touch and see each other's faces, which helps mimic the traditional working day that everyone is familiar with when physically in the office.
Instant Collaboration
While email and phone calls are always helpful with keeping up communication, collaboration tools like Microsoft Teams is a helpful addition to legal departments working remotely as well as to remote review teams because it provides more options for live teamwork. For example, Microsoft Teams allows for information sharing in real time through functions like private chats or group chats, and videoconferencing. Teams also provides screen-sharing functionality within a specific project team to easily and securely share documents. These options are a perk for everyday work projects and especially with remote document review, as it offers better management options over remote review projects. Reviewers can easily ask coworkers or managers urgent questions and share results with the team in seconds. Realtime conversations and information sharing are even more valuable when it comes to large data sets involving several reviewers who all need to remain on the same page and provide the most efficient results.
One thing to keep in mind when using collaborative tools is that they will invoke new eDiscovery implications, specifically when it comes to collecting and reviewing data shared in these types of tools. Undoubtedly, there will be less email and text usage if employees are using other collaborative tools during working hours, so this is where important company data will now reside. While collaboration tools have provided valuable support to the legal industry because they can keep company communication flowing in a shared place, determining how these systems natively store this data is an important issue. At a basic level, organizations need to learn how these tools operate and store data in order to assist with any future collection efforts.
Microsoft Teams houses all types of data, like conversation threads and chat attachments. In a collection scenario, organizations will need to use a solution that allows this data to be put together as a single data point. In other instances, Teams also stores information in Exchange Online Mailboxes, SharePoint Online, and OneDrive for business. Considering all of these sources, it is paramount to ensure all data is collected from these various repositories. Organizations should continually update applicable information governance policies to ensure when data is collected from Microsoft Teams, it is done properly to keep chains together.
Privacy is Key
As with every other technological investment, security must be another consideration when choosing a vendor that provides collaborative tools. Organizations need to ensure that the vendor will take all the steps that are reasonable to keep both internal and client data safe from hackers. Many laws, including newer ones that address consumer privacy, require that organizations take steps to safeguard sensitive consumer data. If organizations do not adequately protect data, they could face serious penalties and reputational damage which could cause revenue loss and decreased client retention. It is important to choose collaborative tools that provide enhanced security features like advanced encryption, threat protection security, and data loss prevention options in order to help protect sensitive information and keep it secure.
The COVID-19 pandemic has revealed the need for more legal professionals to implement collaborative tools to help working environments reflect onsite functions as much as possible. Organizations using these tools are now seeing the benefits these solutions can offer, including when a workforce is not completely remote-based. With globalization of offices and employees, working collaboratively will only become a bigger need going forward. Even offices that go back to operating mostly onsite will encounter situations where someone needs to work remotely – whether it is after-hours, during travel, for a remote review project, or as the result of a hybrid office/remote operational model. Using collaborative tools will help facilitate these needs and provide additional benefits. As long as organizations stay on top of any eDiscovery implications and security measures, collaborative applications will remain a great tool to keep on their belt.
If you found this blog interesting, please register for today's webcast at 11am ET - "Emerging eDiscovery and Compliance Considerations in a Microsoft Teams-centric Modern Workplace".

Register for Webcast
The contents of this article are intended to convey general information only and not to provide legal advice or opinions.
Subscribe to Future Blog Posts

Article
Legal Operations
4 Mins
---

---

Article
eDiscovery
3 Mins
---