Angle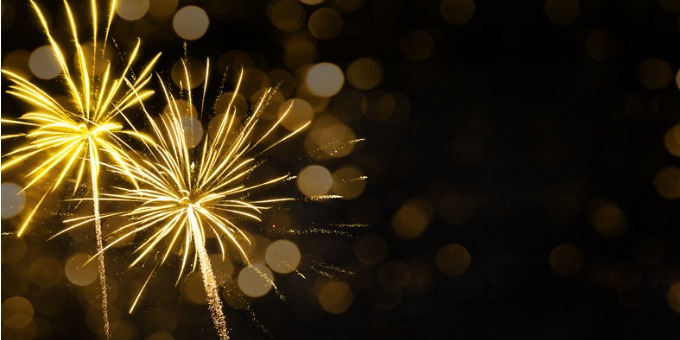 Fireworks Aren't the Only Explosions This Summer - ALSP Market Growth Is Lighting up New Opportunities for Legal
It's that time of year again! Fireworks are lighting up the sky and captivating audiences that gather to see what the display holds. A similar show is happening in the legal industry with the Alternative Legal Service Provider (ALSP) market. This is driven by greater focus on efficiency, desire for general counsel to run legal like a business and evolving legal tech solutions. There has also been more willingness from law firms to explore formal ALSP agreements.
The legal industry is in a state of transformation and exploring new solutions to longstanding challenges such as information governance, document review, and compliance obligations – to name just a few. ALSP competencies have evolved alongside legal technology sophistication and the use cases are a mile long. Think legal technology consulting, managed services, data breach response, contracts management, outside counsel cost control, compliance, and so much more.
The Rapid Growth of ALSPs
Thomson Reuters Institute recently released "Alternative Legal Services Providers 2023: Accelerating growth & expanding service categories," which contains compelling statistics and commentary on the reasons for market changes. Take a look below.
The ALSP Market has grown by 145 percent since the first report of this nature was issued in 2015, with the most growth happening over the past two years.
The report's position is that the rapid growth is a result of numerous factors including "stronger appreciation for the capabilities of ALSPs, such as their access to specialized expertise, ability to introduce efficiencies and control costs, and the flexibility they allow law firms and corporations in managing their headcount." Additional external drivers noted included the increasing comfort level for remote work and the need for law firms to have a partner that can consult on legal technology. These sentiments are reflected throughout the legal industry and illustrate that having a partner able to offer flexible and customizable services is valuable.
At the end of FY 2021, the ALSP market was valued at approximately $20.6 billion, which represents a 45 percent increase in two years. The compound annual growth rate for FY 2020- FY 2021 was also up five percent than the prior two years.
For the largest U.S. law firms surveyed, 26 percent plan to increase ALSP spend. For U.S. corporate legal departments respondents, this figure is similar at 21 percent.
The ALSP use case amongst law firms that experienced an impressive leap was legal technology consulting. 51 percent of large firms, 37 percent of midsize firms, and 31 percent of small firms cited this as a reason they use ALSPs.
For U.S. corporate legal departments, the top use case was regulatory risk and compliance services. 50 percent of respondents reported this as a use case, which represents a five percent uptick over the last two years. A new top use case in this report that made it to spot number three was eDiscovery services. This use case shows the most growth (16 – 28 percent) over two years correlating with accelerated digital transformation in the legal industry. The other use cases making the top five list were legal research services (48 percent), contract management and abstraction (26 percent), and intellectual property management (24 percent).
The report also analyzed top trending use cases in legal departments outside the U.S. In the U.K., intellectual property management is at the top. In Canada, specialized legal services was reported as the top use case. In Australia, legal research came in first on the list.
This is just a snapshot of key statistics illustrating growth. The report takes a deeper dive into trends in both the U.S. and globally. Overall, the survey showed that there was increased interest across the board to keep using ALSPs, expand services, and venture into a partnership for the first time. Those not using ALSPs in both the law firm and corporate setting cited their top reason as preference to keep the work in-house. Other reasons included service quality concern, lack of cost reduction, data security concerns, and diminished awareness. It is important to note that the data security response use case experienced a significant jump in the last two years from 16-31 percent. This reflects the industry trend of investing more in cybersecurity, breach response, and cyber preparedness initiatives. With more ALSPs expanding capabilities and tapping into legal business intelligence, these reasons will likely be bumped in future industry studies.
Opportunities and Predictions
Will the ALSP market continue to skyrocket and light up the legal industry? All signs point to yes, as they are becoming more integrated as a staple of the organization. Not only corporate legal departments, but also law firms, have sought out and expanded partnerships with ALSPs in recent years. The sophistication of these providers has resulted in access to several benefits. This includes specialized expertise, better strategies around cost management, access to innovative legal technology, retention management, enhanced data security, and improved compliance. As the Thomson Reuters report pointed out, these are some top reasons driving market growth in recent years.
What it comes down to is finding the optimal mix of people, process, technology, and legal business intelligence to keep up with industry demands. The roles of the modern legal team are not clear cut and require collaboration between all members to reach the most efficient outcomes. This is where the recent generation of ALSPs have taken center stage, as they offer best-in-class solutions unified in an integrated architecture of people, process, and technology.
The contents of this article are intended to convey general information only and not to provide legal advice or opinions.
Subscribe to Future Blog Posts

---

Article
Bankruptcy
2 Mins
---

Article
Regulatory & Compliance
3 Mins
---