Angle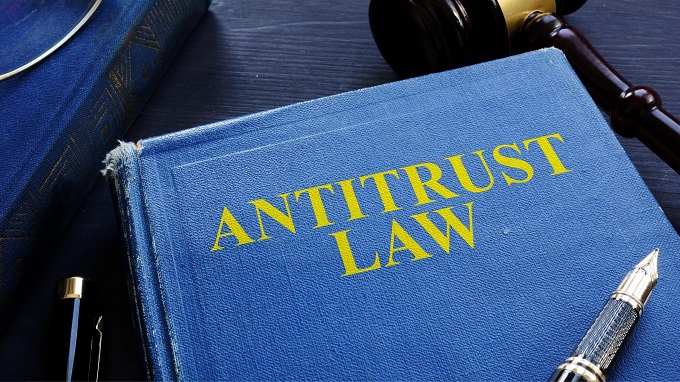 Planning a Merger? Make Sure to Review the Annual Antitrust Enforcement Update
Every year, the Federal Trade Commission (FTC) and Department of Justice (DOJ) Antitrust Division submit a report to Congress thoroughly summarizing merger investigation and enforcement efforts targeting transactions that raise antitrust flags. The FTC and DOJ have legal authority to conduct early investigations to prevent anticompetitive mergers. The Hart-Scott-Rodino (HSR) Act premerger notification program is an instrumental tool in alerting the agencies of potentially suspect transactions. Under the program, parties intending to effectuate a larger merger or acquisition (determined by filing thresholds) need to provide notification. A proposed deal will not go through until the waiting period lapses. If an agency discovers antitrust violations, then it can issue orders requiring divesture, initiate litigation to block transactions, or take other action to halt unlawful mergers. It is important that organizations monitor enforcement trends, keep informed on filing thresholds, and proactively line up resources to streamline future investigations.
HSR Report Insights
In November 2021, the FTC and DOJ released the HSR Annual Report for Fiscal Year 2020 (FY2020), covering activities during the period of Oct. 1, 2019 - Sept. 30, 2020. Below are some interesting statistics from the report:
During FY2020, reported transactions under the HSR Act totaled 1,637. This was a 21.6 percent decrease from the 2,089 reported transactions the previous year.
The FTC brought 28 merger enforcement challenges, which was the highest number since FY2001 when Congress raised the filing thresholds. Ten of those challenges resulted in a final consent order requiring divestitures, 11 were abandoned or restructured because of antitrust concerns, and seven acquisitions were blocked by litigation.
The DOJ challenged 15 merger transactions. Seven reached resolutions via filing a complaint and proposed settlement simultaneously and one resulted in settlement after the agency initiated a complaint. Four transactions were abandoned. The parties to the remaining three addressed and resolved the DOJ's concerns.
The transactions challenged and halted spanned several industries. This included consumer goods and services, pharmaceuticals, healthcare, high tech and industrial goods, energy, defense, financial services, food, commercial vehicle manufacturing, and education.
The FTC and DOJ issued Second Requests in 48 merger investigations, almost evenly split by both agencies. This was down from 61 Second Requests the prior year. However, for both FY2019 and FY2020, the Second Request rate of issue was the same, at three percent of all filed merger transactions that could be subject to further review.
Navigating Future Antitrust Investigations
Since the reporting period was during the height of the pandemic, it is not a surprise that transaction filings and investigations were down. Even considering that, the numbers illustrate that the FTC and DOJ were still highly prioritizing investigations and advancing consumer protection with limited resources and the need to pivot from previously established procedures. The rate of issue for Second Requests was specifically illuminating, as it remained at three percent just like the previous year.
There has been a major filing surge in 2021 so it will be interesting to see how investigatory numbers stack up over the next two fiscal year reports. One thing that is certain is that there will not be another decrease in reported transactions, as the numbers have soared past the FY2020 figure. However, it is a crucial time to monitor legislative movement, as the possibility of Congress increasing agency funding for antitrust investigations is currently on the table. If financial resources expand, the number of challenges and Second Request percentage could rise significantly in the 2021-2022 reporting period.
The FTC has also made some recent changes that could influence future investigatory processes. In September, the agency introduced significant alterations to the review process meant to streamline investigations in face of the filing surge. Additionally, on Oct. 25, 2021, the agency announced it would be reinstating a prior approval policy that has not been in effect since 1995. The FTC is reverting to routinely requiring that parties settling a merger receive prior approval before commencing future related transactions. The agency will have a wide range of discretion with implementing this policy. Some important features include ten-year applicability, the ability to extend into other markets not relevant to the initial settlement, and the power to enter prior approvals where parties abandoned the transaction. This not only will allow the FTC to detect suspect filings below the HSR reporting requirements and help manage resources, but also will place more burden and cost on the filing parties.
Organizations need to be mindful of the above variables and process changes when planning for a merger or acquisition. It is more important than ever to have all ducks in a row before proceeding, especially if subject to the FTC's new prior approval authority. Explore resources that will streamline potential investigations and Second Requests so mergers can proceed. Partner with a provider that understands agency processes, data requirements, and best practices. They will need to deploy a mixture of expertise and tools to collect, assess, produce, and protect data quickly and defensibly. Collaboration with the provider and outside counsel is key to closing deals, managing costs, and long-term success. Organizations should also consult with their trusted counsel and providers with antitrust expertise to determine if proceeding with a risky transaction is worth the time and cost.
If you enjoyed this, consider reading FTC Announces Changes to Second Request Process.
The contents of this article are intended to convey general information only and not to provide legal advice or opinions.
Subscribe to Future Blog Posts

Article
Legal Operations
4 Mins
---

---

Article
eDiscovery
3 Mins
---