Angle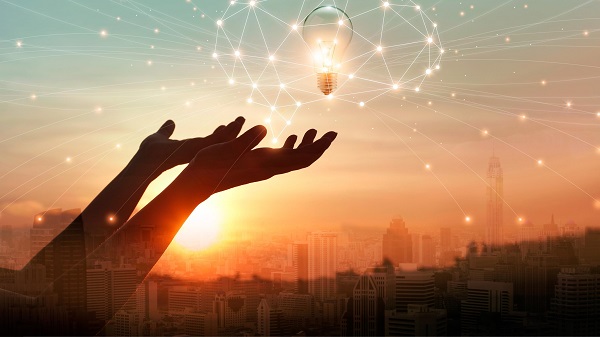 What Your Data Can Tell You if You're Willing to Listen
Business Transformation
7 Mins
In 2020, the pandemic created a critical shift in the way organizations operate. Suddenly, companies that traditionally had their workforces on premise in offices were now exploring technologies to help scale and empower remote workers. Many organizations expedited their digital transformation efforts and will continue to support these initiatives in 2021 and beyond.
So, what has this shift in the way we work taught us? Creative ways of delivering services and remote workforces are here to stay. Thus, our operational strategies must evolve to support this new way of working.
Organizations are assessing how this evolution impacts their business objectives and strategy. Additionally, they are faced with making decisions regarding real estate, policies, staffing, technology, and more. However, many are unsure of where to start or are in the dark about ways to collect business intelligence to make informed decisions. Much of this needed insight could be gathered from tools already used within the organization or launched as a part of their larger digital transformation efforts.
Understanding the data captured by internal systems and support applications can provide meaningful insight and uncover invaluable operational trends.
Where to begin? Assess untapped sources of data that you already have.
There are numerous data sources that organizations can analyze for business intelligence. Some common examples include the following:
Service request and task management systems
Asset and delivery tracking applications
Digital mailroom solutions
Smart locker control software
Workplace management applications
Visitor and lobby management applications
Multi-function device control software
Employee attendance and time management systems
Other data captured by virtual administrative support services like remotely located assistants, document processing, and billing support
Customized hoteling platforms
Most applications have reporting capabilities that track data that organizations can use to make better business decisions in ways not previously explored.
What kind of data and insight can be uncovered?
The first step is to think beyond the obvious data areas and explore how other types of data sources could unlock additional insight or combined with other sources provide a bigger picture view. For example, if your organization implemented hoteling software during the pandemic to support desk and conference room reservations, this is a potential data source that can help inform your real estate strategy moving forward.
At a baseline, most hoteling platforms collect reservation data and provide an overview of who uses physical office space and how often. Historically, organizations have leased large offices in order to accommodate numerous conference rooms for events, meetings, and more. A hoteling platform can share insights as to how often these conference rooms are booked yearly, monthly, weekly, or even daily. In this instance, a trend to review would be conference room occupancy. If there are consistently empty rooms or flexible bookings, the company should consider whether the square footage of their current office location is the right size for their flexible, remote workforce. Using this data to drive your real estate strategy could potentially save the organization money if you decide to terminate or reconfigure leases. Budget savings could then be reallocated to other, more meaningful expenses based on your strategic business objectives.
Another example could be your digital mailroom (DMR) strategy. Many organizations adopted varying approaches to DMR due to COVID-19, all of which included the scanning and emailing of physical mail to their remote workforces. This action ensured mail was delivered swiftly and efficiently, regardless of the employees' location.
The data gathered through this process is equivalent to a gold mine. Information and reporting on physical to digital mail efforts can shed light on previously unavailable or unstructured data sources which can then help you better service clients, improve workflow efficiencies, uncover previously missed content for chain of custody research, and more.
There are many sources of previously overlooked data sources, just waiting to be uncovered. Other sources of operational data can also inform strategies around the following:
Labor and equipment: Determining what departments are consuming services and resources, such as multi-function devices, printing, document processing, or virtual assistants. After looking at this information, your organization can decide whether said resources are properly sized and if they are providing the right level of service. For example, an organization may conclude they have too much onsite equipment and it would be more economical to repurpose staff, reduce equipment, or outsource certain projects.
COVID-19 response: In order to comply with pandemic related occupancy and distancing guidelines, data insights can help conclude how to best configure physical workspaces and determine capacity limits. Additionally, this data can help reduce fallout from illness exposure by registering who was in the office at a certain time and whether there was potential exposure to a serious health risk.
How to bring this data together to inform strategies moving forward?
It is likely that you already have untapped data sources all over your organization. However, the obstacle is figuring out how to expose and align various data streams to the appropriate individuals in a context that is understandable and will facilitate improved operational decisions.
The reason many organizations have yet to tap into this business intelligence is because the data is usually isolated and difficult to reach. In order to locate and assemble relevant data to realize beneficial insights, there is typically a lot of manual manipulation and extensive effort required. The key to solving for this is by pulling information into a centralized data repository and applying the strategic use of unique identifiers. After that, analytical tools can shine light on significant operational insight that can be transformative for your organization.
Ultimately, finding the right partner makes these tasks easier. Many organizations lack the infrastructure or in-house expertise to establish the level of data collection, alignment, enrichment, transformation, and analysis to pull the data from the many sources needed to paint the whole picture of their operations. Partnering with a service provider that offers business intelligence platforms, specifically designed to enable and optimize support services, can solve this dilemma for you. Many of these service providers, like Epiq, have done the hard work of integrating various sources of data and they have put the thought into aligning the data – meaning that your organization can leverage and benefit from this expertise for a fraction of the effort of what it would take to build in-house.
As the workforce continues to evolve, data will continue to play an integral role in the way we all optimize operations.
For more information on transformational business services, download our latest whitepaper: https://www.epiqglobal.com/en-us/thinking/global-business-transformation-solutions/white-papers/adapting-to-new-legal-landscape
The contents of this article are intended to convey general information only and not to provide legal advice or opinions.
Subscribe to Future Blog Posts

Article
Legal Operations
4 Mins
---

---

Article
eDiscovery
3 Mins
---