Results
Internal Investigation: Keeping Small Matters Small
client need
The client received a report that an employee was sharing confidential information outside the company. They needed to perform an internal investigation to quickly determine the validity of the claim, scope of the problem, control the size of the investigation, and keep the matter in-house.
why Epiq?
Epiq's combination of predictable pricing, technology-assisted expertise, review management, and global presence matched the client's needs.

Epiq solution
Epiq's Case InsightsTM team examined the employee's communication patterns, identified and categorized external emails, and limited the review scope by combining Relativity Analytics with NexLP's communication network analysis technology. After identifying the review set, the Case InsightsTM team worked closely with Epiq's document review specialists to speedily evaluate several years of multi-lingual emails and attachments. As the review surfaced more facts, the Case InsightsTM team was able to answer all of the client's questions about the employee's potential misconduct and ultimately provided peace of mind.

results and benefits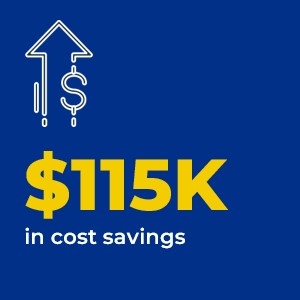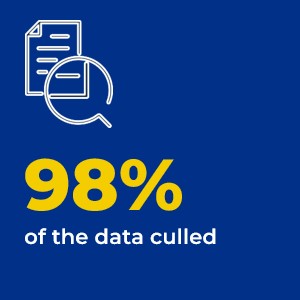 Learn more about Epiq's Data and Analytics Services
Back