results
Dykema, a multi-practice firm, relies on Epiq for eDiscovery infrastructure and support
Dykema, with 14 offices and over 380 attorneys, practices in multiple areas from antitrust to food and beverage. For years, the firm has relied on Epiq Managed Services, The Leader in eDiscovery Managed Services, to provide the infrastructure for their expansive e-discovery needs. "We have partnered with Epiq to design a workflow where our infrastructure and software licensing is managed by Epiq, allowing Dykema to focus on the day-to-day eDiscovery work," explains Logan Appelbaum, Project Manager in Dykema's Litigation Support department. "The work is done in the Dykema process, with Epiq standing by to assist as needed.
A major advantage of this arrangement is that Dykema employees enjoy a seamless process. "I know that from the standpoint of our attorneys and paralegals and other employees, it is easier for them to work within an internal Dykema process," Appelbaum explains. "We can then turn to the Epiq team as an extension of our own, as opposed to going to what feels like a third-party, external vendor."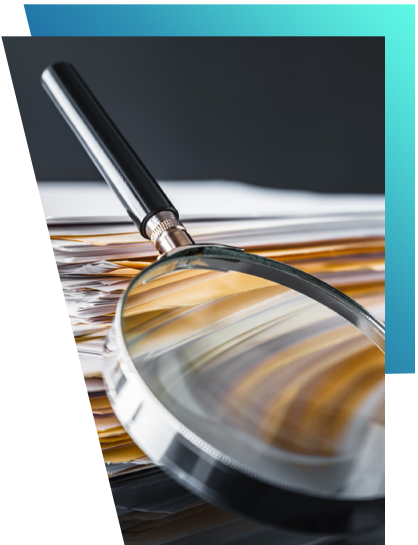 Providing critical, foundational support
Dykema developed this longstanding relationship to overcome typical large-firm resource constraints. "We prefer to leverage Epiq's investments into infrastructure to execute this volume of work," Appelbaum says. "Epiq is really foundational for us to be able to execute."
"They have been very flexible in helping us plan for the future, at our pace. Whenever we are ready, they are ready for us."
The infrastructure set-up is designed for seamlessness and user-friendliness. Employees enter Dykema's Epiq environment via remote desktop client. The firm has a certain amount of storage space allocated within the secure, Dykema-exclusive server environment, and there is a client domain within the Relativity instance that allows secure isolation of users, workspaces groups and client matters. Epiq also helps the organization maintain consistent workflows, even as the work and the environment evolve, while keeping those workflows as efficient as possible.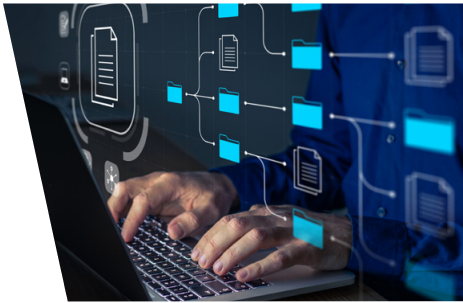 An always-evolving partnership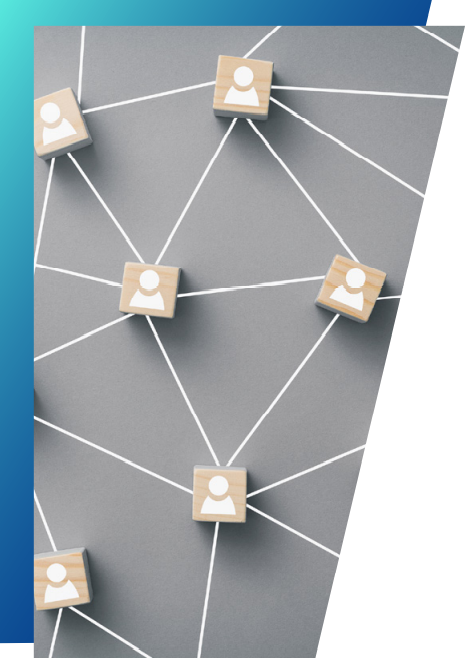 "For instance," Appelbaum continues with respect to workflows, "newer streams of data, mainly Teams chat data, things like that, aren't yet handled in a clean format. Our people are working with Epiq to format that chat data such that it's easier for end teams to actually review and produce."
Epiq is helping Dykema transform documents that appear as a daunting spreadsheet log into something that approximates what's seen on a mobile phone— conversations that are far more readable, context-aware, and reviewable. "Everybody knows what an iPhone text message stream looks like," Appelbaum states. "If we can get it to that, it definitely helps us versus carving up an Excel report."
Dykema is also working with Epiq to transition to cloudbased RelativityOne. "They know our workflow pretty well," Appelbaum says, "and they're well positioned to help us transition slowly. They have been very flexible in helping us plan for the future, at our pace." Epiq is creating a RelativityOne environment for Dykema such that, Appelbaum explains, "whenever we are ready, they are ready for us."
Multiple benefits, including knowledge transfer
Appelbaum cites multiple benefits of working with Epiq Managed Services, including the ability to scale up quickly and cost-effectively, avoidance of infrastructure purchase, upgrade and maintenance costs, and the ability to continually optimize workflows. He estimates a 30%+ efficiency increase from working with Epiq versus bringing review infrastructure in-house.

"To be honest," Appelbaum adds, "we are so comfortable with the current Epiq infrastructure set up that we wouldn't really want to operate without it. Considering some of the tasks that have been automated and some of the processes Epiq has helped us put together—they have definitely made our lives easier and more efficient."

Epiq also shares with Dykema the knowledge gained through working with numerous firms over the years. "They have set up a monthly 'lunch & learn' webinar for us," Appelbaum says, "where the rep shows us something cool and answers whatever type of questions we may have. It is basically an open forum to keep us apprised of changes, or types of collection issues that we might come across. That set up has really been helpful. It keeps us in the know and helps ensure we're giving clients the right guidance."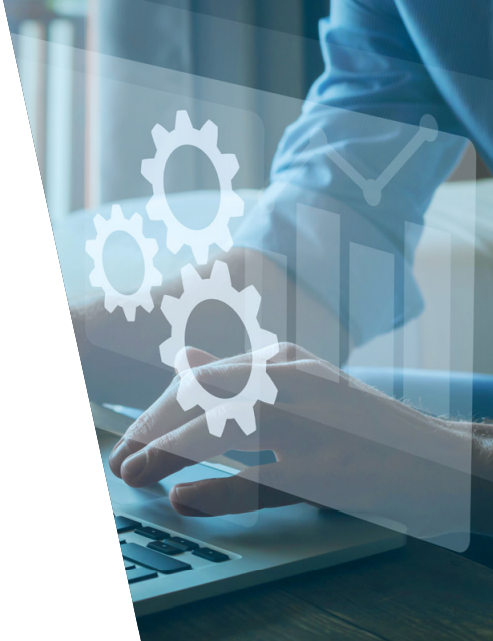 When asked to rate his satisfaction with Epiq Managed Services, Appelbaum scores them a nine out of 10. "It would be hard to truly quantify the value that we get," he concludes, "because it is inherent in a lot of the work that the case teams are doing nowadays. We have projects of millions of documents. There really is no way for a case team to sift through that information without this type of service.
Take the First Steps with