Results
Outside Counsel Guideline Obligation Audit Streamlines 800 Client Guidelines
client need
A large law firm had amassed over 800 Outside Counsel Guidelines (OCGs) from its clients, including specific instructions for ethics, data security, vendor management, billing expectations, and other key relationship matters. The guidelines had not been centralized or codified, resulting in an ad hoc understanding and application of the clients' expectations. This created potential risks in the relationship and impacted billing cycle times.
why Epiq?
Epiq's Legal Transformation Solutions group includes experts in contract analytics & intelligence, invoice management, and outside counsel guideline consulting. Epiq provided an expert team to review the OCGs and leverage our cutting-edge methodologies to deliver an efficient, compelling solution.
Epiq solution
Working with the law firm, Epiq defined a set of 99 key terms to capture across five different obligation categories. In less than 60 days, Epiq's five-person team reviewed the firm's 800+ OCGs, flagged and tagged terms, and loaded the terms into the client's Intapp Terms instance.

The law firm now has a central database of OCG obligations which can be easily accessed. Now when a lawyer enters time, any non-compliant entry receives a warning that is tailored to each specific client's billing expectations. These notices will significantly reduce billing errors that contribute to invoice rejections and will greatly improve revenue cycle times.

results and benefits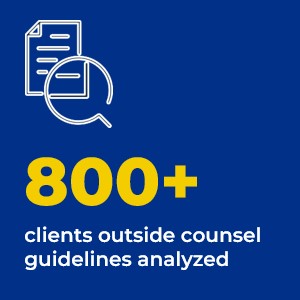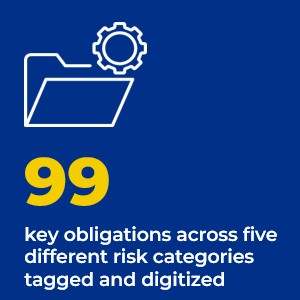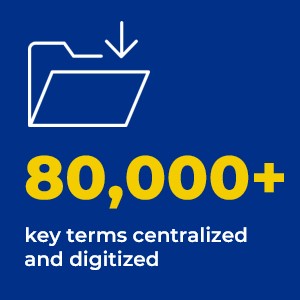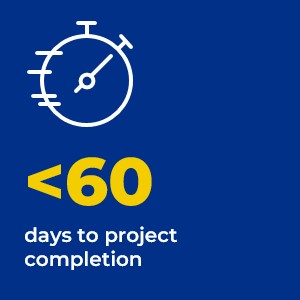 Learn more about Epiq's Legal Transformation Services
Back