 News
Aderant, in Partnership with Fireman & Company, an Epiq Company, Launches Handshake ConnectX: Pre-Designed Intranet Portals
Leading Legal Technology Provider and Top Knowledge Management Consultant Firm
Join Forces to Provide Best-of-Breed Intranets to Global Law Firms Based on Decades of Experience

Atlanta, GA – January 12, 2023 – Aderant®, a leading global business management software provider for law firms, today announced with partner Fireman & Company, a legal industry-focused management consulting firm, the global launch of Handshake ConnectX: pre-designed intranet portals for law firms.

Leveraging Fireman & Company's decades of experience, which includes building some of the legal industry's most innovative and award-winning intranets, and Aderant's market-leading Handshake platform, Handshake ConnectX is a next-level extension of Aderant's popular out-of-the-box Handshake Connect intranet solution. Handshake ConnectX can be deployed to create a new firm intranet in weeks versus months. It can also be leveraged as an add-on enhancement for current Handshake customers or as a full replacement of a firm's legacy intranet.

Handshake ConnectX combines the best-in-class Handshake toolkit, which includes the most extensive line of business integrations on the market, with Fireman & Company's state-of-the-art intranet designs and expertise. The offering will provide firms with an accelerated, high performance intranet platform that features the leading practices from both companies. Handshake ConnectX allows firms to take advantage of decades of learned best practices from Fireman & Company while surfacing data from disparate business systems through Handshake technology.

"Fireman & Company designs are the gold standard when it comes to creating customized legal portals, and we are thrilled to collaborate with them to produce Handshake ConnectX," said Aderant President and CEO Chris Cartrett. "Many law firms want intranets built their way, but they don't have the resources to build expensive, fully customized portals. Handshake ConnectX combines Aderant's proven Handshake technology with Fireman's substantial knowledge of law firms and client relationships. We are excited for the speed and cost benefits this brings to the legal market."

Fireman & Company was acquired by Epiq in March 2022, and the additional resources and reach that Epiq brings has enabled Fireman to extend and enhance its innovative work with law firms and corporations around the world, as demonstrated by this venture with Aderant.

"Fireman & Company has designed more than 30 Handshake implementations for our law firm client base, and partnering with Aderant to create the new Handshake ConnectX offering was the logical next step in both our businesses," remarked Tom Baldwin, Managing Director at Fireman & Company. "Access to information has always been the key to firm success, but the go-forward hybrid work environment requires focus on how to optimize the way lawyers and business professionals service clients and collaborate. We recognize the growing need for an intranet offering that allows firms to take advantage of our best practices, where they don't have the resources for a fully custom solution. Handshake ConnectX is the best of both worlds – designed by Fireman, powered by Handshake."

For more information about Aderant Handshake and Handshake ConnectX, visit https://www.aderant.com/solutions-handshake-new/.

About Fireman & Company
Fireman & Company, an Epiq company, is a legal industry-focused management consulting firm. Our team members have decades of experience as leaders in the industry, working as attorneys, CIOs, CKOs, and as experts in KM, LPM, process improvement and pricing. We are trusted advisors to the world's most innovative law firms and corporations, and our mission is to help our clients make substantial, distinctive, and lasting improvements in performance. For more information visit fireman.company.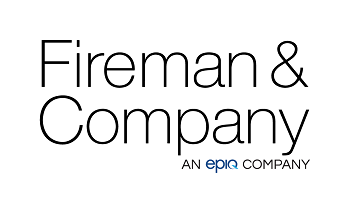 About Aderant®
Aderant is a global industry leader which provides comprehensive business management software for law firms and other professional services organizations. The company's popular technology brands include Aderant Expert/Expert Sierra for practice management, Handshake and Drive for knowledge management, iTimekeep, OCG Live & Thrive for timekeeping and compliance, BillBlast for eBilling, Milana for docketing and calendaring, Expert Case for legal case management and the vi by Aderant suite of products for people management. Aderant operates as a unit of Roper Technologies (NYSE: ROP), a constituent of the S&P 500 ®and the Fortune 500 ® indices. The company is headquartered in Atlanta, Georgia, and has several other offices across North America, Europe, and Asia-Pacific. For more information, visit Aderant.com, email info@aderant.com, or follow the company on Twitter @Aderant or LinkedIn.

About Epiq
Epiq, a global technology-enabled services leader to the legal industry and corporations, takes on large-scale, increasingly complex tasks for corporate counsel, law firms, and business professionals with efficiency, clarity, and confidence. Clients rely on Epiq to streamline the administration of business operations, class action, and mass tort, court reporting, eDiscovery, regulatory, compliance, restructuring, and bankruptcy matters. Epiq subject-matter experts and technologies create efficiency through expertise and deliver confidence to high-performing clients around the world. Learn more at www.epiqglobal.com.

Media Contacts

Megan Haight, Global Marketing Programs
Aderant
Megan.haight@aderant.com

Christy Burke, Burke & Company PR
cburke@burke-company.com
212-620-7711
Carrie Trent
Epiq, Director of Communications
Carrie.Trent@epiqglobal.com