Angle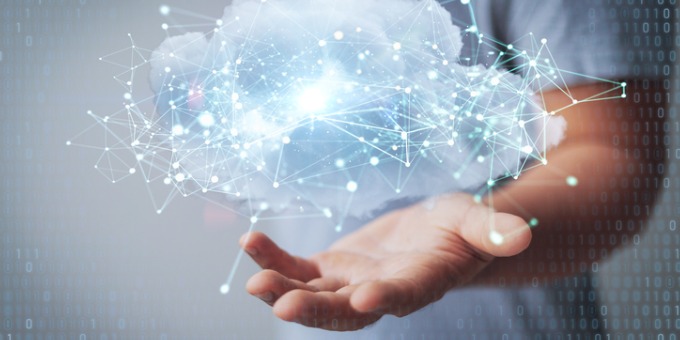 Cloud Adoption Accelerates in the Legal Industry: How Do ALSPs Factor Into Recent Trends?
Cloud technology continues to trend in the legal community as more organizations are taking a digital first approach and expanding remote capabilities. The first phase of cloud adoption has been in progress for years as a part of ongoing information governance efforts. Data migration has offered several benefits including removing the risk of physical destruction, flexible access, cost reduction related to storage, and easier information access.
Law firms and corporate legal departments are now accelerating cloud technology adoption not only for document management purposes, but also in other areas. Examples include talent management, marketing, and eDiscovery solutions. The 2022 LegalTech News Technology Survey 2022 saw an increase in law firms investing in cloud tech with 21 percent reporting a heavy increase and 64 percent a a slight increase in the tools they store in the cloud. It is crucial for organizations to track these trends and available benefits to determine which cloud model is the best fit. Specifically with eDiscovery, decisionmakers should delve deep into the value of using an alternative legal service provider (ALSP) to integrate a cloud platform versus direct purchase through the software vendor.
The Cloud and eDiscovery
In addition to the growing desire by legal teams to innovate, the cloud is trending in the eDiscovery space because many providers are decreasing or altogether removing on-prem solutions and moving to the cloud. Legal teams are responding by being more strategic with how they redefine eDiscovery investment, support, and process. The goal is to increase efficiencies by staying ahead of the curve with technology, which right now is focusing on operating in the cloud and the ability to back up data. The question then becomes whether to purchase cloud tech directly from a software vendor or have an ALSP assist with this transition.
The fundamental eDiscovery business model is based on service providers reselling software and hosting to support their investment in professional service capabilities that extend far beyond simply offering new tech. Expanded capabilities and expertise makes ALSPs the optimal choice for many when deciding to transition to a cloud-based eDiscovery model or to migrate data to the cloud for countless other business purposes.
Benefits of Utilizing an ALSP for eDiscovery Cloud Adoption
There is added value when accessing a cloud platform through an ALSP since they are built to provide professional services. It is true that purchasing directly allows access, initial implementation, and some training. However, that is essentially the end of the line as far as services are concerned. By accessing the platform via a properly sized ALSP instead, legal teams will still get these initial benefits and also the ability to derive so much more value from the investment. A quality ALSP will help legal teams understand how the platform fits into the broader ecosystem of eDiscovery products and services (including those provided by third parties) and how to create workflows that deploy it to best effect while remaining cost conscious.
Here are five major advantages of choosing an ALSP to access eDiscovery cloud technology:
End to end model: ALSPs possess the capabilities to offer more than just the platform and implementation. They can also provide fully integrated ESI, information governance consulting, forensics capabilities, trial preparation assistance, and DRS programs. If there is need to leverage specific external resources on occasion, this will be easily accessible.
Expert knowledge: Provider partnerships bring technology along with supplementary expertise about not just the cloud platform but also other specialized discovery processes and issues.
Flexibility: In addition to the cloud technology, provider partners can craft a package of technology and services aligning with the legal team's specific requirements that is flexible enough to adapt to changing needs.
Ongoing software and workflow support: ALSPs will liaise directly with the cloud platform provider to address any issues that arise. This can be time consuming and would fall on the legal team if purchasing directly. Additionally, if a particular matter requires a non-standard workflow or functionality not currently available on the platform, the team's provider partner will have alternative resources to reach a resolution.
Market insulation: Accessing cloud services through a third-party provides an advantage in an ever-changing legal tech market. Organizations are able to choose best-of-breed technologies at every step to achieve optimal outcomes without compromising on features or performance. This can extend to alternative solutions to the main cloud platform when needed without the need to enter into separate contractual relationships.
Conclusion
Transformation requires understanding trending legal tech and determining the best way to incorporate it into current processes. This will look different for every organization. More cloud options will continue to emerge, so organizations need to continue monitoring trends and establish the best way to leverage cloud tech for eDiscovery and beyond. When deciding whether to buy direct or turn to an ALSP, it is crucial to account for the benefits listed above.
The contents of this article are intended to convey general information only and not to provide legal advice or opinions.
Subscribe to Future Blog Posts

Article
Legal Operations
4 Mins
---

---

Article
eDiscovery
3 Mins
---