Angle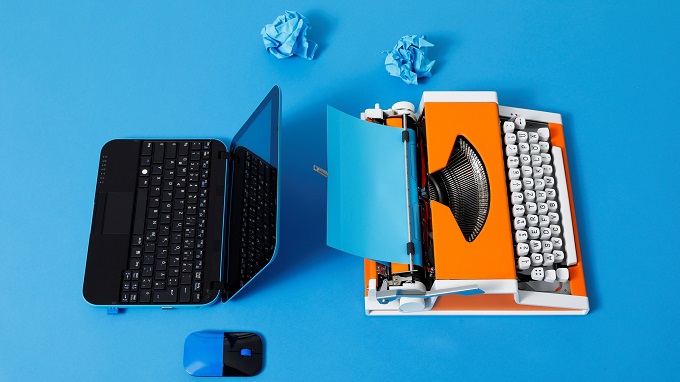 How Can Legal Ops Teams Change Their Tech Approach?
The role of legal operations is increasingly significant in the era of modern law. More legal departments are clearly defining what legal operations encompasses and designating specific teams to advise on functions such as technology implementation, legal spend budgeting, and data analytics. Digitization is transforming business models and teams are striving for an optimal mix of tools and processes to boost efficiency. Historically, technology adoption has been more reactive in nature amongst legal operations professionals. However, there has been trending interest in operating off a more proactive and plan-oriented model. This is in alignment with legal transformation initiatives that many organizations are advancing and will strengthen technology strategy. Turning to innovative technology can improve efficiency, reduce risk, finetune strategy, and optimize department spend.
Compelling Legal Ops Statistics
Recent reports released by the Corporate Legal Operations Consortium (CLOC) and Association of Corporate Counsel (ACC) indicate that legal departments are using emerging technologies and there has been growth, but there is still a lot of unchartered territory to explore that can support legal operations goals. Here are some observations made:
The 2021 CLOC state of the industry report that analyzes technology and innovation in the legal operations space concluded that the rate of technology implementation across all areas was higher than the prior year. Average legal tech spend was $1.2 million, which more than doubled in a year.
Participants of the CLOC survey reported that the top technologies their legal departments utilized were e-signature (87 percent); e-billing and matter management (79 percent); contract management (74 percent); and document management (67 percent). Some lower tools on the list were legal analytics, metrics, and dashboards (56 percent); eDiscovery and records management (47 percent); vendor on-boarding and compliance (29 percent); and data science, including AI solutions (22 percent).
CLOC also reported that automating legal process and implementing new technologies were high priorities for over 50 percent of respondents.
In the 2021 ACC eDiscovery technology report, 57 percent deemed legal hold software as one of the most effective technologies utilized. However, on average only 35 percent were using legal hold technologies. This percentage jumped to 63 percent when only looking at larger organizations. Turning to a more innovative solution, only four percent of those surveyed had adopted early case assessment tools.
The ACC identified a trend of more technology presence in mature departments with optimized processes. Almost all organizations at this level (90 percent) deemed technology as a must have and 63 percent planned on investing more into legal software the following year.
Lastly, the ACC found that most respondents desired a more streamlined experience. Two main problems identified were unconnected applications and struggles associated with learning and using multiple interfaces.
These statistics suggest that while tech reliance has evolved, many advanced solutions with transformative capabilities are being under-utilized. Accelerated change in this space could help legal departments bridge gaps and refine processes.
Fostering Change Effectively
Now is the time for legal operations teams to dig deeper into technology trends and department performance to determine what tools cultivate efficiency. Teams should consider the following when formulating legal tech recommendations:
Creating legal tech roadmaps: Mapping out the department's current processes will shine light on which technologies are working and where underperformance resides. Legal tech roadmaps provide insight into which areas of inefficiency the team should address first and how emerging technologies can build upon or transform existing workflows. A provider with legal operations expertise can consult and help create these roadmaps to ensure tech recommendations or process changes align with department goals and transformation initiatives. It is crucial to identify and manage the best combination of resources, processes, and technologies to reduce overall legal cost while minimizing risk and increasing value.
Forward-thinking investment strategies: Evaluating inefficient operations and diving deep into data can help teams be more proactive with technology. Reviewing ROI and performance metrics on a quarterly basis is best practice. Oftentimes legal operations teams are supporting a large number of attorneys, so investing in tools that can unify workflows on a larger scale is key. For example, implementing a legal intake workflow solution not only enhances efficiency, but also generates data about the nature of legal service requests and FAQs, which in turn informs knowledge management strategies and points to areas where more automation is needed.
Other plan-oriented ways to use technology are data analytics that inform strategy and help set pricing models, solutions that analyze legal spend or can help reduce outside counsel spend, and AI tools for early case assessments to determine which matters are better suited for settlement. These strategic tools limit resource waste, bolster risk management, and provide cost savings. Running a business case analysis can illustrate the long-term benefits of legal tech investments such as these to the department. While certain technologies have associated upfront costs and training, there will be valuable long-term savings and efficiency enhancement. For example, presenting a benefit model as part of a business case for implementing a new e-billing system would ideally include a detailed breakdown of hard dollar savings (eliminating billing errors), soft dollar savings (reduction of manual processes), and potential savings (access to better data that will inform future buying decisions).
By approaching technology with a more proactive mindset and accounting for needs unique to the department, legal operations teams can determine which solutions are the best and begin implementing change more effectively. Modernizing processes and providing tech training will ensure tools are used appropriately and foster growth.
For more information on how Epiq can help you, click here.
The contents of this article are intended to convey general information only and not to provide legal advice or opinions.
Subscribe to Future Blog Posts

Article
Legal Operations
4 Mins
---

---

Article
eDiscovery
3 Mins
---