Angle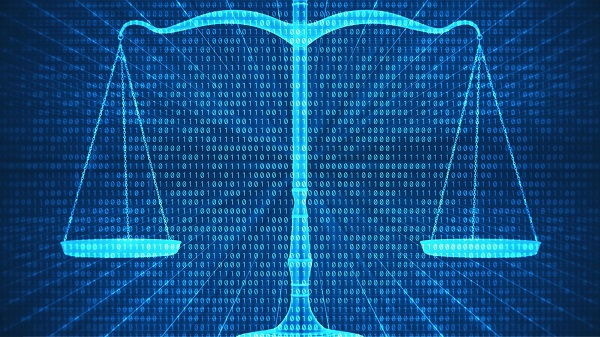 How Combining Legal with Tech Can Offer Invaluable Insights and Business Intelligence
Business Transformation
5 Mins
The legal industry is one of the last industries to jump on the digital transformation train, but the COVID-19 pandemic is pushing the legal industry to more readily accept tools that allow for more seamless remote processes. As such, this is a great time for legal organizations to figure out how they can enhance their practice and operations. At the heart of making this change successful are two factors: the collaboration between legal and technology professionals and putting business data to work.
Having both legal and technology professionals collaborate to bring their industry intelligence to the table will push the industry into a new frontier that is focused on how to get the best value from business data. Making the most out of data and using it to train algorithms will yield priceless business intelligence. Since we currently live at the intersection of legal and technology, bringing experts from the two fields together will drive the industry towards to the next step of digital transformation – being able to use data backed insights for operational excellence.
Challenges to Legal Transformation
Transformation involves people, process, and technology. All three of these elements are essential and will look different depending on how an organization operates.
The legal industry's hesitancy to transform or have technology leaders tell them how to operate is the first hurdle to overcome. The hard truth is that technology is the leading force in today's world and legal organizations that do not embrace this or continue to evolve will not thrive. While the COVID-19 pandemic forced legal organizations to rely on remote workflows and collaborative platforms, the industry is still trails behind other industries and needs to bring technology leaders into the legal space to accelerate this transformation. The combination of legal and technology will produce new ways of workings and redefine the legal industry entirely.
Another core challenge in the legal industry is that some corporations and general counsel who have successfully onboarded new technologies lack the technical competency to create adoption and show results post proof of concept. This is where it becomes important to look for solutions that incorporate both legal and technology into their offerings, and a clear means for measuring the ROI of the solution.
What Things Can Help Guide Transformation?
The broader role of data creates an imperative for organizations to have a firm understanding on their data like where it resides, who is creating it, and whether it currently serves a functional purpose. Data mapping can make an organization's information governance practice stronger and help identify dark data that is being unused while yielding valuable business intelligence. This is an area where technology professionals can be a great help to legal departments. Bringing in technology consultants and vendors to assist with processes like data mapping, data integration, data housing, and metrics will undoubtedly improve outcomes. Technology and legal professionals can collaborate on these matters to ensure they are gaining useful data insights to make better operational decisions and predict outcomes.
The key thing to remember is that technology cannot work alone. Past technology trends show that input from lawyers is necessary for programs to run smoothly and yield desired results. Dating back to when research engines like Westlaw and Lexis went electronic, having lawyers familiar with the case at hand input data into the search engine is the only way to get meaningful results. This way of working carried over into advanced artificial intelligence (AI) solutions, like TAR and contract analytics. AI solutions need a human element to train the algorithm and rank results to yield the most pertinent data for discovery and contract review. These examples should ease the minds of hesitant legal professionals, as it solidifies the fact that their expertise is needed to guide technological transformation. While modern technology offers invaluable insights, it will not run well without the right input, feedback, and analysis. This pattern of combining legal and technology intelligence confirms that technology will never replace lawyers, but instead enhance their skills. When professionals from both industries collaborate their insights, the results can help win a case, push parties to a favorable settlement, and deliver new ways to make legal organizations run more efficiently at every level. Having data backed insights will allow organizations to make better choices when it comes to litigation, contracts, spending, staffing, and more.
Conclusion
The next step of legal transformation requires a solid partnership that combines legal intelligence with technology intelligence. Partnering with technology leaders and incorporating these practices will improve technology competencies amongst legal professionals. By doing this, the industry will go beyond simple technology usage and consulting. Forming partnerships and really understanding the technology side allows legal professionals to have valuable input in the process. The key is not to replace the human element, but to have professionals from both industries work together to solve problems and ultimately make better legal and operational decisions. With better decision making, organizations can cut costs, improve competency, increase client retention, and overall enhance operations.
The contents of this article are intended to convey general information only and not to provide legal advice or opinions.
Subscribe to Future Blog Posts

Article
Bankruptcy
2 Mins
---

Article
Regulatory & Compliance
3 Mins
---

Article
Regulatory & Compliance
3 Mins
---