Results
The right technology and consulting expertise accelerates mass volume audio transcription
client need
Process massive volume of audio recordings within a tight timeframe

The client, a multinational financial consultancy firm, was faced with an FDIC investigation requiring due diligence review of 1.1 million client phone conversations. The timeline in which to complete the transcoding and transcription of all audio recordings was approximately 60 days, within which time frame, transcripts were to be made available for sampling review.

why Epiq?
Epiq's expertise was needed to recommend and implement the right technology to automate the redaction of sensitive information within the audio recordings, complete the review on time and meet all legal and compliance requirements.

Epiq solution
Data consulting and identification of the best tech to meet client needs

In order to meet the short deadline and approximately 102,664 hours of audio recordings that needed to be processed, Epiq proposed using Veritone to automate transcription and help make the audio review, analysis, and redaction faster.

Epiq worked around the clock to load, transcode and transmit recordings into Relativity for transcription. Epiq had up to 16 agent servers supporting data transmission to AWS. The Epiq consulting team implemented a structured data review plan, identified call recordings of clients enrolled in a specific program, extraction, and correlated metadata from the call management software, and conducted a review of call notes entered into Salesforce.

results and benefits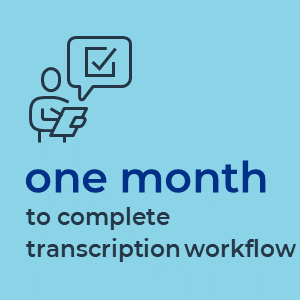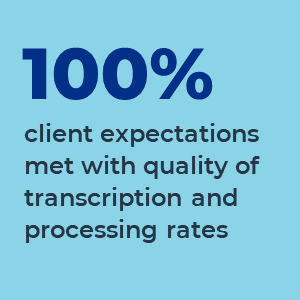 Learn more about our Processing and Hosting Services
Back