Advice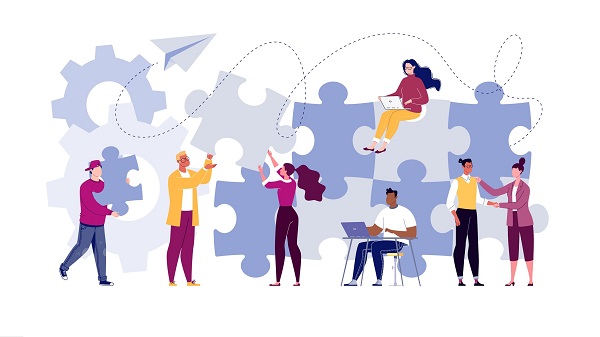 Increasing Your Managed Services Benefits by Expanding Beyond eDiscovery
For many managed services programs in the legal market, eDiscovery applications, best-practices, and support personnel comprise most of the services being offered to law firms, law departments, and corporations.
Cost savings are often the primary reason organizations seek out a managed service provider, but with the right provider, the relationship should develop into a partnership.
By building a partnership with a managed services teams can deliver an organization many benefits, including:
Predictable and scalable spending
Reducing capital and operational expenses
Increased response times
Industry expertise and experience
Customizable technology options
Defensible and repeatable processes
Reduction of risk
The services you receive should not be static. It should evolve over time and grow beyond core eDiscovery to further increase process efficiency and offerings available to its internal clients and increase the ROI of your managed services investment. Your managed service provider should be committed to your success and may be able to offer more options for your organization to compliment your eDiscovery services.
Managed services can go well beyond eDiscovery. Below are ways to effectively work with your provider.
Ancillary Use of Tools – Don't Pigeonhole Your Managed Services in eDiscovery
Tools, technology, and processes used for eDiscovery can be deployed for a diverse range of uses, so having a provider that can think outside the box is critical. Other use cases include but are not limited to internal investigations, risk and compliance activities, DSARs, Dawn Raids, contract management, intelligence mining, and regulatory compliance. All of these use cases benefit from the rigor and structure of a managed services approach and the technology associated with it. Working with your provider to bring them into these cases can decrease risk and cost by increasing efficiency.
Information Governance Services
Information Governance is not a product, a single service, or a solution. It is an initiative to manage information from multiple perspectives with multiple objectives. Whether your organization is just beginning to think about information governance or has a mature program, you should speak to your managed service provider to see what services they can offer to support your organization.
Offerings provided by managed service providers include:
Email archive and cloud migration services
Data classification services
Data retention and defensible deletion services
Litigation readiness and legal hold services
Microsoft 365 consulting services
Knowing where your organizations records are located and what data sources contain relevant information is essential in managing successful eDiscovery projects. But with expanding privacy laws, knowing this information is critical. Whether it's GDPR, CCPA, or HIPPA, understanding where your data is, how it is classified, and who in the organization has access to it is one of the most pressing issues facing organizations today.
Your organization should not only know where records are stored, but what systems they are managed in, who manages them, and the appropriate the records retention period. Working with a managed service provider that has the records management, information security, and compliance expertise can ensure secure, complaint, and efficient information governance.
Forensics and Collections Services
Once your organization knows what its data sources are, where they are located, and how long they are being retained, a managed service provider can craft methodical and defensible strategies to secure this evidence should it become relevant in future litigation or regulatory matters.
A managed service provider should be able to quickly deploy their forensic experts to successfully preserve and collect any data sources within an organization, wherever they reside. This team of experts should be experienced in preserving, collecting, and analyzing data from various data sources including chat and mobile phone data as well new emerging data sources. They should also be able to deliver that data for review.
Data Analytic Services
No one is better suited to assist your case teams in analyzing critical data then your managed service provider. Due to their expertise in the technology and analytic solutions they provide to your organization, you should take advantage and leverage the experts they have.
The analytic experts employed by your managed service provider can quickly identify and isolate all the key documents that are needed to illustrate your client's or companies' narrative. These professionals can use their knowledge to increase the pace of discovery, reduce the risk, lower costs, and improve the quality of your matters.
Document Review Services
Jumping into a document review project without formulating a strategy can derail a review project faster than it can start. While some law firms, law departments, and corporations have the experience to manage complex document reviews, most do not. Your organization should never begin reviewing documents for litigation or investigations without first having a plan. Knowing where you need to go is just as import as how to get there, so look to your managed service provider and lean on their experience and resources. A good managed service provider will have a deep bench of staffing resources to draw on for any type of matter.
The true value of these partnership is when your chosen managed services provider's capabilities goes beyond providing bodies for seats, but instead offers true managed review. This would include having strategies around review team communications, change management, training, workflows, and quality control methodologies. They should have appropriate documentation to ensure a defensible and repeatable results. Furthermore, if they are also collecting, processing, and hosting the data, they will be in the best position to ensure that your reviewers stay productive and aligned with the data flow in the matter, ensuring that you meet your deadlines.
Transformative Solutions
Beyond eDiscovery, your organization should use their managed service provider to see what strategic, legal consulting that they can offer your organization. These offerings help to identify and manage the best combination of resources, processes, and technologies to reduce overall legal cost while minimizing risk to the company and increasing the legal practice's value to the business.
Some of these services include:
Contract solution services
Legal spend analysis services
Legal business advisory services
Legal operation services
Designed to evolve and modernize legal practices, these consulting services are meant to advise legal teams on how they can support their organization's operational goals by guiding the management of legal operation functions, spend solutions, technology, and best practices for legal operations delivery.
Establishing a long term, successful managed services program will require partnering with a provider whom you view as a trusted advisor and an expert in not only eDiscovery but all its complementary legal services. You managed service provider should be an innovator in the legal space, looking to consistently evolve its service offerings to support the ever changing legal and regulatory landscape. This partner should have a vested interest in helping its clients solve complex business challenges and achieving the goals of its partners beyond just eDiscovery.

By Richard Pachella, Solutions Architect. Rich is a solutions architect in the eDiscovery managed services and legal solutions group with over 20 years' experience in the eDiscovery space. He specializes in developing efficient, cost-effective electronic discovery workflow strategies that involve multiple discovery scenarios in complex litigation and regulatory matters.
The contents of this article are intended to convey general information only and not to provide legal advice or opinions.
Subscribe to Future Blog Posts

Advice
Legal Operations
3 min
---

---

Advice
Legal Operations
2 Mins
---