Advice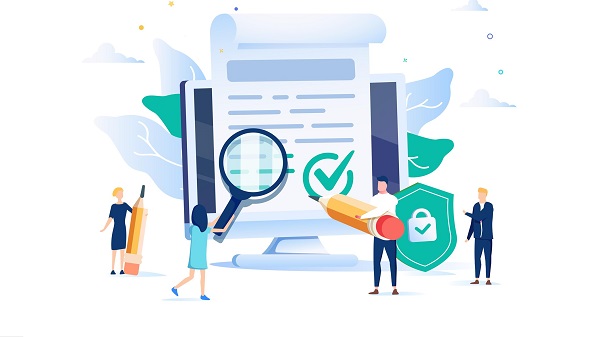 Less Real Estate, Greater Access to Information, and Lower Costs?
Business Transformation
4 Mins
Finding the silver lining in these operational transformations will depend on how quickly this pivot took place and the sustainability of the implemented changes. These transformations can result in employees having improved access to important organizational information which results in greater productivity while reducing the future need for physical space.
Reducing Real Estate
Even before the pandemic, law firms were reducing their physical footprint and deploying other "right-sizing" initiatives. Whether these changes were moving support functions to off-site centers (with lower costs), creating workflow support pods, reclaiming Class A office space occupied by box storage, or obscene amounts of linear feet dedicated to attorney lateral filing cabinets, the problem and corresponding opportunities were evident. The pandemic has created a necessary tipping point to implement the changes that successful firms will be able to use in the long-term.
Access to Information
A remote workforce needs to have greater amounts of proprietary information at their fingertips in an accessible, electronic form. To accomplish this goal, organizations must ramp up scanning of remaining paper populations (active records), as well as, digital mailroom initiatives which allow users to get their hands on critical information in a timely manner. The pandemic has presented an opportunity for firms to get off the fence and implement digital conversion programs. However, if successfully implemented and adopted, there will be no reason to return to legacy service delivery models that require heavy use of paper and the associated physical space.
Lower Costs
Document processing and administrative support (like time entry, expense reports, etc.) are two other functions that have seen a necessary service delivery shift as a result of the pandemic. It is simply not viable to maintain high-touch attorney support during the current business climate. As remote workflows are becoming proven and routine for the attorney population, will there be a need to return to the high-expense, fully on-site support model? Can these functions be moved to consolidated off-site centers with a lower cost structure — while delivering greater consistency and expanded service hours? Can these functions be migrated to the experts in the space that provide the hiring, training, and ongoing career paths that firms lack for non-core competencies? These questions are natural as firms are forced into new working norms and are presented with opportunities to increase productivity while driving down costs.
Technology has matured to the point where a seamless transition to supporting remote workers is entirely possible. Online job submission systems can manage document processing workflows, scanning operations can convert remaining paper populations into searchable documents housed in a firms' document management system alongside native electronic systems, and secure, remote access to firm systems is a standard operating procedure. At the end of the day, a user can have the same access to support functions and information assets regardless of whether they are in the office, in the basement at home, or on a tropical island as long as there is connectivity and a support model designed for an agile workforce.
Looking to the future
While some firms may have missed a beat in their early response to working during the pandemic, the successful ones have now positioned themselves for a new operating model for the years to come. If a well-thought plan including change management, alignment of behavior with firm systems, and user adoption was not implemented, those firms may have missed out the chance to leverage the moment.
To learn more about how you can innovate during COVID-19, email us at transform@epiqglobal.com.
By Stephen Cole, Vice President of Global Business Transformation Solutions, who brings to Epiq nearly 25 years of experience in corporate and legal operations, solutions, and product management. Cole is a certified Information Governance Professional, IGP.
The contents of this article are intended to convey general information only and not to provide legal advice or opinions.
Subscribe to Future Blog Posts

---

---

---