Advice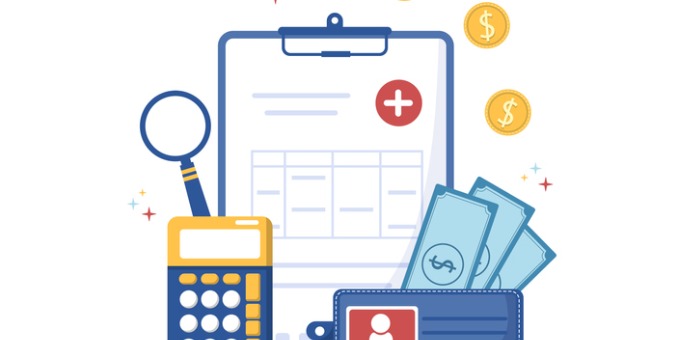 Medicare and the Roundup Global Lien Resolution Program
Class Action & Mass Tort
4 Mins
The Background
The Centers for Medicare and Medicaid Services (CMS) have been operating a global Medicare Secondary Payer (MSP) approach in healthcare lien resolution for mass tort, class action, and asbestos trust settlements for more than fifteen years. In global MSP recovery, Medicare is reimbursed for its treatment costs related to an injury for which a claimant is receiving compensation through a settlement or court order, by determining a full global recovery value which is based on actual claimant data. Once settlement is reached, the lien resolution administrator allocates Medicare's full recovery amongst the Medicare eligible settling claimants.
A global resolution process was implemented in the Roundup litigation through a "Points of Understanding" (POU) issued on December 4, 2020. Notably, the POU included a "compromise" provision, in which Medicare agreed that it would take no more than 30% of a claimant's gross settlement value where the settlement award was not sufficient to reimburse Medicare in full. There were clarifying updates to the program issued in April 2021 and March 2022, neither of which affected the compromise provision. However, in September of 2022, CMS informed lien resolution administrators that the compromise provision was no longer applicable. CMS later announced in January 2023 that in it is seeking U.S. Justice Department (DOJ) approval for the amount, if any, that CMS may seek as a compromise of the overall recovery of Medicare costs expended on related treatment for Roundup Settlement claimants.
While Epiq has learned that the first batch of approved values could be released as soon as March, we do not have any information regarding any payment values that may be approved, whether a compromise will be approved at all, or a date certain by which more information will definitively be released. The January 20, 2023 CMS document specifically indicates that "[n]o determination has been made as to whether a compromise will be available as part of the global resolution."
The Issue
For two years, Epiq has been administrating and processing Roundup settlements in accordance with those confirmed repayment terms.
The Effects
The CMS announcement in September indicating that the compromise provision may no longer be available has had a chilling impact on Roundup Settlements. All lien resolution efforts and claimant payments have been suspended pending a final determination of whether CMS was going to change the Medicare repayment values in effect since December 2020. Most concerning is that treatment costs associated with Non-Hodgkins Lymphoma (the primary injury involved in the Roundup cases) are substantial relative to the overall available settlement proceeds. This means many beneficiaries' settlement awards may not be sufficient to repay Medicare in full. The compromise provision in CMS' original POU, which capped Medicare's recovery claim to no more than 30% of beneficiary's gross settlement, was intended to address this reality and ensure Medicare's recovery claim did not consume a claimant's entire net settlement proceeds. If that provision is no longer applicable, it would be extremely detrimental for many Medicare beneficiaries. Moreover, the global resolution process may no longer be a viable option for some settlements. This would require re-opening cases through the traditional process with the Benefits Coordination and Recovery Center (BCRC) – a process that could tie up settlement funds for years, thus further delaying disbursement to Roundup claimants and their families.
Given the serious negative implications this could have for Medicare beneficiaries participating in Roundup Settlements, Epiq has been working since September to challenge CMS' position. We were pleased to learn in January that CMS was seeking approval through the DOJ of the amount, if any, that CMS could compromise its MSP recovery claims in Roundup settlements. Our hope is that ultimately the compromise provision capping Medicare's recovery claims to no more than 30% of a Medicare beneficiary's gross settlement value will be reinstated. However, until there is final word from CMS, uncertainty remains regarding the acceptable Medicare repayment rates and claimant disbursements continue to be on hold.
Moving Forward
Since September, Epiq has been addressing these concerns both directly with the agency, and with the help of other lobbying groups, the Department of Health and Human Services and the DOJ. Attorneys, firms and other interested parties can help expedite the DOJ review by reaching out to their respective representatives to request updates and explain how CMS' request for review has effectively halted the program and negatively impacted their constituents. Efforts are pushing things in a better direction, but continued pressure is needed to resolve this issue.
The contents of this article are intended to convey general information only and not to provide legal advice or opinions.
Subscribe to Future Blog Posts

---

---

---