Angle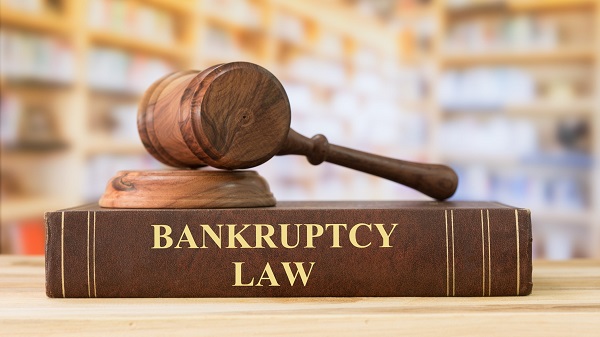 When Mass Tort Meets Bankruptcy
Mass tort actions are large and complicated matters generally involving a wide cross section of plaintiffs with varying degrees of harm caused by a product or substance. Cases involving serious product failures like vehicle airbags or exposure to harmful substances like asbestos are good examples of these types of complicated matters. If a mass tort is litigated and plaintiffs prevail, the defendant will need to pay restitution to all allowed claims. Depending on the financial standing of a company at the time of restitution, the decision can have crippling liabilities. In those instances, many organizations explore the benefits of a Chapter 11 bankruptcy. This approach combines two established legal proceedings, mass tort class action and bankruptcy, to reorganize the company. Case law and legislation ensure a fair and uniform approach where plaintiffs are allowed payments for injuries and companies are protected while restructuring. Since these legal action proceedings require massive administrative infrastructure, partnering with an experienced claims agent can help navigate and streamline the bankruptcy process. The results are more efficient management of data, claims, resources, and costs.
Relevant History
Companies facing large mass tort liability have turned to bankruptcy since the 1980s when strict liability cases against asbestos manufacturers were popping up all around the country. Johns-Manville Corporation faced a significant amount of asbestos litigation that kept increasing and presented about $2 billion in potential mass tort liability. The company filed for Chapter 11 bankruptcy to address those liabilities and distribute payments that were required. This was the first time mass tort utilized a bankruptcy plan. The novel idea of creating a litigation trust evolved from this case. These trusts provide plaintiffs an avenue to seek money owed from the mass tort liability while letting the company reorganize and continue operations. However, the initial trust model needed some alterations which is why Congress passed legislation to address how mass tort defendants can use bankruptcy as a way to resolve claims.
After filing for Chapter 11 bankruptcy, the company receives an automatic stay which pauses all litigation arising before the filing date. Section 524(g) of the Bankruptcy Code creates a channeling injunction for any future claims arising out of the mass tort. This will funnel all future cases to the litigation trust so affected parties can still receive compensation without directly suing the reorganized company, thus providing insurance to protect claims which arise after the bankruptcy concludes. For mass tort cases not involving asbestos, companies can still utilize the same methods via the general equitable powers granted under Section 105 of the Bankruptcy Code.
Through the years, this process has evolved and many companies facing mass tort liability have turned to bankruptcy. Key benefits include the ability to reorganize and keep doors open, gaining time to develop strategy and estimate tort debts, narrowing the pool of tort claimants, and protection from future lawsuits. Section 156 of the Bankruptcy Code created the role of claims agents to facilitate the notification process and other administration needs. While this takes some of the burden off of the courts and taxpayers, claims agents also help streamline the process.
Bankruptcy and Mass Tort in the Modern Day
Today, the mass tort class action practice is much more sophisticated. Lawyers, trustees/administrators, claims agents, and the courts are better equipped to handle these matters. Mass tort claims are highly personal due to the specific nature of the injury which means that empathy is an important part of the administrative process. Affected parties need to have a trusted, designated person to call to find out the status of the litigation trust and their individual claim. Sometimes this process includes having medical advisors on hand to help determine whether a person's claim would qualify or creating a customized website discussing claims and settlement options.
It is also crucial for claims agents to be highly experienced with bankruptcy notification to guarantee that all potentially affected parties are notified and receive education on how to file a claim. It is no longer enough to simply send out mailers. Notification also includes research into the most effective ways to reach people – like through email, print, billboard advertisements, social media platforms, or television. Lastly, companies need experts in bankruptcy to effectively and expeditiously administer such claims. This encompasses lawyers and third-parties that assist trustees and affected companies.
More recently, diverse cases like Purdue Pharma L.P., Imerys Talc America, Inc., and the Archdiocese of Agana have filed Chapter 11 to address ongoing claims and distribute proceeds to victims. This is a trend which will continue post-pandemic.
What's Next
Understanding how mass tort and bankruptcy can become intertwined is important for litigators in these fields as well as claims agents. Knowing that a mass tort case can easily throw a business into bankruptcy court and what to expect can help companies formulate a plan that is fair and equitable for everyone involved. The first step is knowing what you will need to navigate the bankruptcy process and what resources can meet these goals. Utilizing an experienced claims agent that can ensure the notification process is handled properly and provide customized services will aid the process tremendously. Having bankruptcy experts perform liability valuation will shed light on the best way to proceed with setting up a litigation trust, facilitating settlement, and creating the best reorganization plan.
To learn more about Epiq's services in this space, visit https://www.epiqglobal.com/epiq/media/thinking/restructuring-bankruptcy/Epiq_Mass-Tort.pdf
The contents of this article are intended to convey general information only and not to provide legal advice or opinions.
Subscribe to Future Blog Posts

Article
Bankruptcy
2 Mins
---

Article
Regulatory & Compliance
3 Mins
---

Article
Regulatory & Compliance
3 Mins
---