Results
Epiq generates cost savings for insurance giant by integrating ESI and Review
Client need
Reduce costs and simplify processes
A large insurance company wanted to reduce its ESI and document review costs. They also wanted its law firms to be able to engage efficiently with a single provider rather than multiple vendors, all with different processes.
why Epiq?
Our hybrid Epiq Discovery / Relativity approach would create immediate savings by matching each matter to the appropriate technology. In addition, consistent workflows for matters of any size and complexity meant that the client would be able to consistently project cost savings in any scenario. Lastly, our close relationship with the client would improve administrative efficiency, leading to further cost savings.
Epiq solution
A unique combination of proprietary technology, plus end-to-end guidance for each matter
The Epiq solution combines our own proprietary technology, Epiq Discovery, with Relativity to reduce the client's overall 'total cost of ownership.' The leader of our dedicated Insurance Practice Group established guidelines for review processes to provide structure and cost savings.
results and benefits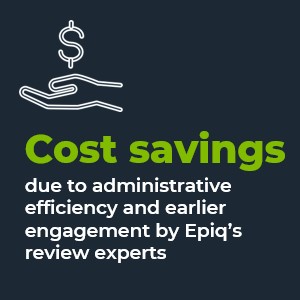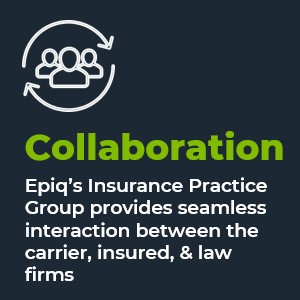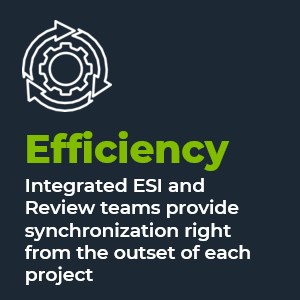 Learn more about Epiq's eDiscovery Managed Services
Back