Results
Epiq helps manufacturing client comply with competition production requests in the United States and Japan in record time
client need
Meet extremely tight timelines to complete production requests

The client, a pigment manufacturer, needed to comply with production requests from competition agencies in the United States and Japan.

why Epiq?
The client had a longstanding positive relationship with Epiq via a Managed Services partnership but had never utilized Epiq for document review or other services. Through a series of meetings, Epiq showcased its vast experience and expertise in supporting Antitrust Second Request matters globally, providing the client confidence in our services.

Epiq solution
Epiq combined Artificial Intelligence (AI) technology and SME consultation

The Epiq team created a customized and compelling pricing model while also generating additional cost savings by leveraging Technology Assisted Review. Epiq experts utilized search terms, as well as file type and size analysis, to reduce the number of non-TAR documents for linear review. NexLP was employed to refine and cull the review universe and to create a privilege model.

In addition to applying its AI expertise, Epiq used its extensive competition experience and resources to help the client meet tight deadlines in multiple countries, providing seamless cross-geo support along the way.
results and benefits
Client Quote: "Epiq and outside counsel partnered together to respond to the government requests in the US and Japan in the shortest timeframe that we've ever heard for a second request response."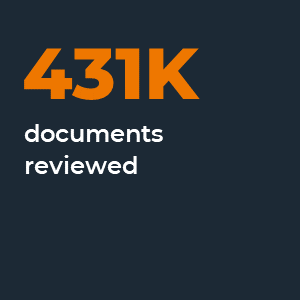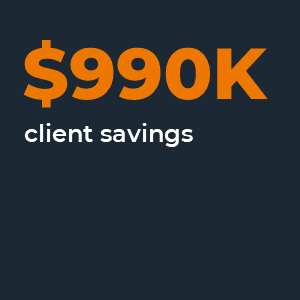 Learn more about our Antitrust Services
Back