results
Handling cases large and small with Epiq
About Lumen: Lumen is a multinational technology company that integrates network assets, cloud connectivity, security solutions and voice and collaboration tools into one platform, enabling businesses to capitalize on emerging applications.

Customer Challenge: Lumen was faced with a challenge to efficiently manage cases with large volumes of data related to complex litigation matters in short periods of time, as well as smaller matters with less voluminous data requirements. Of course, for every type of case, ensuring that eDiscovery practices were defensible and cost-effective was paramount. They needed to find a solution that could handle both large amounts of data in a secure, efficient, and cost-effective manner, and smaller matters with equal efficiency. If the need was not addressed, Lumen would have been at risk of incurring significant costs and delays in their legal proceedings.

Partner Solution: To address their eDiscovery needs, Lumen turned to Epiq. The Epiq Managed Services team was able to provide Lumen with a comprehensive solution that included Epiq Discovery, a powerful eDiscovery platform that leverages Amazon Web Services (AWS) to power its platform.

Learn more about Epiq Discovery
"Epiq Discovery seemed to tick all the boxes that it could have, and it worked in our current contract," says Lumen Litigation Group Senior Attorney Vann Ellerbruch. "It also allowed us to consolidate more of our technologies with a single vendor."
Epiq Discovery's pre-processing engine and data culling functionality allowed Lumen to take control of their ECA process and manage their own matters quickly and efficiently. Lumen was also able to use Epiq Discovery for light review, such as employment matters.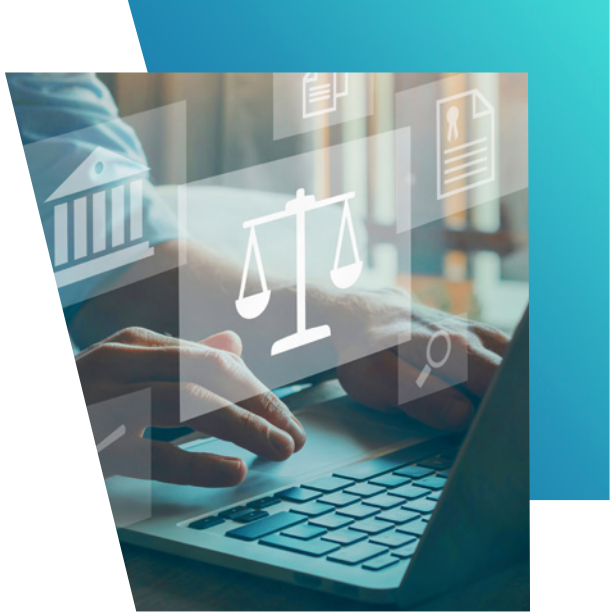 "Epiq Discovery seemed to tick all the boxes that it could have, and it worked in our current contract," says Lumen Litigation Group Senior Attorney Vann Ellerbruch. "It also allowed us to consolidate more of our technologies with a single vendor."
"We have a lot of matters that don't justify the use of a full, hosted Relativity environment." Ellerbruch states. "Internal investigations or subpoenas don't involve huge amounts of document productions. With Epiq Discovery, we can do these things ourselves."

Epiq Discovery is not just limited to using AWS services as part of its solution, but it is further configured and fine-tuned by Epiq developers to take advantage of these services to power the platform. The developers have leveraged the capabilities of AWS services such as Amazon Comprehend, Aurora RDS, OpenSearch & S3 to their fullest potential, enhancing Epiq Discovery's ability to deliver advanced insights and analysis from unstructured text data, such as emails, resumes, and job descriptions. The platform uses machine learning to discover, classify, and protect sensitive data stored in Amazon S3 buckets, such as PII, ensuring a comprehensive and sophisticated solution.

Results and Benefits: With the help of Epiq Managed Services and Epiq Discovery, Lumen was able to streamline their eDiscovery process, reducing the risk of delays and better managing costs. "It makes things go a lot faster," Ellerbruch adds. "Using Epiq Discovery for in-house teams is really a savings versus having to hire outside council, so I think it's great. It's really convenient."

Epiq Discovery fills a large need in Lumen's eDiscovery practice, enabling them to limit the amount of data they have to review and ultimately saving them time and money. Through the strategic configuration and integration of the AWS services, Epiq Discovery allows Lumen to be equipped with a powerful set of tools and capabilities that can help them be more efficient and effective when addressing the complexities of early case assessment and various legal matters.
"I would definitely recommend Epiq Discovery," Ellerbruch concludes. "It's done everything we need it to do. We trust Epiq, and they provide a tool that absolutely fit our needs."

About the Partner: Epiq, a global technology-enabled services leader to the legal industry and corporations, takes on large-scale, increasingly complex tasks for corporate counsel, law firms, and business professionals with efficiency, clarity, and confidence. Clients rely on Epiq to streamline the administration of business operations, class action and mass tort, court reporting, eDiscovery, regulatory, compliance, restructuring, and bankruptcy matters. Epiq subject-matter experts and technologies create efficiency through expertise and deliver confidence to high-performing clients around the world. Epiq participates in the AWS Partner Network and leverages AWS to provide its clients with secure, scalable, and cost-effective solutions for managing electronic documents.