Advice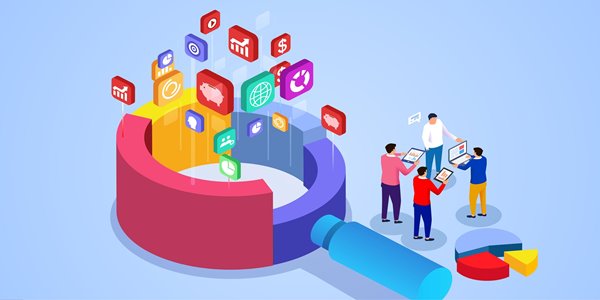 Using AI to Extract Insights from Your Data Set
Legal teams today are continuously searching for innovative tools to transform strategies and workflows with the goal of achieving significant cost savings, insights, efficiency, and defensibility. While many are already using artificial intelligence (AI) to increase efficiency and streamline reviews, this has been mostly limited to predictive coding solutions such as TAR and CAL. Now is the time to explore what combining AI technology and expertise can offer past ongoing review, as it can be used in many other contexts, including at the outset of a matter. While incorporating advanced tools can be challenging, partnering with a provider offering the expertise component makes AI more approachable and benefits more accessible.
Current State of AI Adoption
Data growth and the associated cost to preserve, collect, process, review, and produce responsive information during a case or investigation remains an ongoing hurdle. Higher costs are driven by the need to review large data sets from multiple sources. Using TAR and CAL to scale down the human component of review is now a widely accepted best practice, as this can produce better and less expensive outcomes. The focus has traditionally been on reducing the
documents
that need "eyes-on" review. Now, innovators are shifting focus on leveraging AI tools outside of this capacity to drive savings before a matter even reaches the review and production phases.
Expanded AI Usage
An emerging trend is using
technology
earlier in matters to interrogate data, as this can be a powerful way to inform case strategy. Newer use cases in this space include:
Hot document identification: Finding and analyzing the most critical material at the outset of a matter will help teams form legal arguments without sifting manually through each document. Discovering this information sooner improves preparedness and provides new ways to leverage it before expending significant costs, such as using it to inform the decision to settle or move forward to discovery.
Legal risk assessment: Using AI to evaluate risk helps inform strategy and identify the matter's overall value. Advanced tools can detect sentiment, communication patterns, and hidden connections in ways that search terms and traditional TAR or CAL workflows may not.
Custodian identification: AI tools can help identify potential legal hold targets to direct preservation, interview, and production efforts.
Bolster future review efforts: Using AI before the review stage can provide insight and direction into search term creation and refinement efforts, guide review protocol and coding strategies, and influence decisions regarding prioritizing and interrogating data for review.
These activities contribute to more focused and efficient strategizing and review for both corporations and law firms. It can be beneficial to also use AI technology proactively on data received from opposing and third parties to quickly assess content and identify potential gaps.
Since these alternative use cases are new for many, even those that understand and recognize potential benefits may not know where to turn to take advantage of AI differently. Look to providers that recognize this gap and offer technology to address challenges and reach superior results. Collaboration opportunities are essential, such as having designated information experts to work with legal teams. These experts should advance the goal of finding ways to use AI to extract information from data that guides and informs strategy. If the matter progresses, partnering with a full-service provider allows the initial consultant to integrate findings and share knowledge with other working groups and experts from forensics to project management, review management, and beyond. This is another valuable opportunity for cost-savings and refined workflows.
To address the issues discussed above, Epiq created Case InsightsTM, which is focused on not only making the best-in-class technology available, but also helping clients maximize use and ROI. With Case InsightsTM, Epiq puts technology and expertise at your fingertips when and where you need them.
The contents of this article are intended to convey general information only and not to provide legal advice or opinions.
Subscribe to Future Blog Posts

Advice
Legal Operations
3 min
---

---

Advice
Legal Operations
2 Mins
---