Angle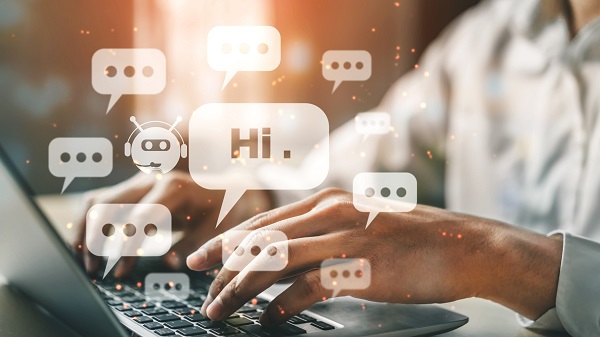 Chat Messages Got You Chatting?
While the need to collect, review, and produce chat messages isn't a new phenomenon, the frequency of obtaining this data and the variety of applications to pull it from have increased. Online chats are quickly replacing face-to-face conversations in today's remote workforce. Channel applications, such as Slack and Microsoft Teams, are taking the place of internal emails and established financial communication tools, like Bloomberg chats, remain the norm. With the almost universal adoption of chat communication, it is safe to assume that chats are here to stay.
Unfortunately, software developers have not incorporated eDiscovery-by-design into these new communication tools which can create discovery challenges. Cue up this list of nuances to watch for when chats are a part of your discovery obligations. While future editions of the software will most likely evolve to include discovery features, below are ways to handle them in the meantime.
Audit History: Chat revisions can be crucial to litigation responses and internal investigations. To ensure their preservation, confirm that there is an audit history trail when implementing a corporate chat application. The tool must capture and retain edits and deletions.
Attachments: Attachments are worthy of discussion when it comes to chats. In some chat applications, the attachments are stored as links and thus need to be identified and collected separately. This collection is complicated by co-authoring and versioning in cloud-based word processing files. Collection of the version of the document sent/received at a particular time, as opposed to the most recent version, is essential.
Retention: It all begins with information governance. Specifically, it begins with your corporate retention and preservation policy once the need for a legal hold arises. Note that some applications default to a 'retain forever' setting. While there isn't a magic timeframe for chat retention schedules, discussions with legal, IT, business units, and counsel to determine the appropriate balance for your organization. Once a retention schedule is in place and a preservation triggering event has occurred, it is imperative that you implement in-place preservation before scheduled deletion. These data tend to have shorter retention schedules than other data types, so time is of the essence.
Once your organization, with input from an eDiscovery expert, makes decisions about the preservation, identification, and collection, the conversation should turn to resolving the analysis, review, production, and eventual presentation of short message data.
Create Standard Operating Procedures
Just as there are options in choosing a chat application to roll out for your organization, there are several options for reviewing chat data once a collection is complete.
Conversation Threading: Chat discovery it takes on a different form when it comes to conversation threading. With email data, it is best to utilize threading technology to reduce potentially redundant data, but with chat data, it is helpful to use threading to provide the reviewers with context for the individual messages, which are often stored as separate documents, such as with Microsoft Teams chat data. To overcome this obstacle, make sure your service provider has a best-of-class technology suite to thread the most common and some obscure chat data types and capture time-specific attachments to solve one of those nuances mentioned above.
Review Format Options: So, you have your chat data collected and threaded for review, now you have another decision: how are you going to display the chats for review purposes? Three main options include:

Review in 24-hour periods: Some technology options break chats into 24-hour periods based on the processing time zone. This aids in distilling the data into more digestible conversations. However, chats about a topic can go beyond a single day. Your review protocol guidelines should include chat data protocols to address this possibility.
Review in a list view: When the messages are not broken into conversations, reviewers can display the chats in chronological order and review them while scrolling through the document list in the eDiscovery platform. While this doesn't place the chats in a document/conversation format, it doesn't have the conversation break mentioned above. It also doesn't create the redaction issues discussed below.
Review as a single PDF file: First a word of caution; a single PDF containing all chats between two employees over a more extended period could lead to an exorbitantly long document. Whole pages, or several pages, might require redaction when a limited number of individual messages on the PDF are to be produced (this isn't necessarily helpful for any parties). On the other hand, in an investigation when chats between specific employees need to be reviewed, a single PDF of their chats could be more beneficial than the alternatives.

Redaction: As mentioned with the single PDF review option, redaction and the eventual production format must be considered.
Once decisions are made about how your organization wants to handle chat data in discovery, it is critical to memorialize them in your organization's standard procedures as part of your continuous change management process. While there are several distinctions with chat data in discovery, there are solutions. As the landscape changes, continue to discuss the options with your counsel and discovery experts to ensure that the process continues to work best for your team.
For more information on chat data, please download Five Ways to Overcome eDiscovery Challenges in a Chat-Happy World

By: Trena Patton, solutions architect at Epiq, who has over 10 years' experience consulting with clients in eDiscovery, data governance, and privacy.
The contents of this article are intended to convey general information only and not to provide legal advice or opinions.
Subscribe to Future Blog Posts

Article
Legal Operations
4 Mins
---

---

Article
eDiscovery
3 Mins
---