Angle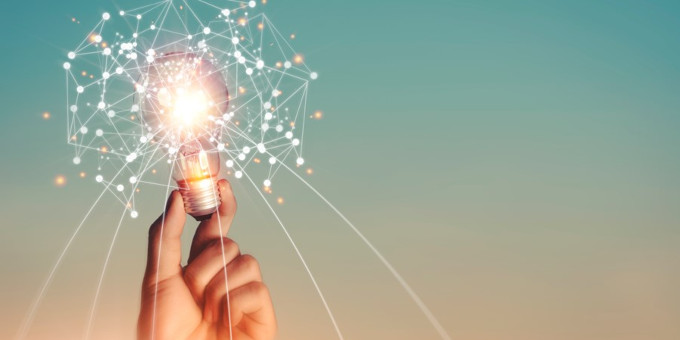 Data Governance vs. Information Governance-Know the Difference
Information governance
3 Mins
Data governance and information governance may sound like interchangeable terms, but they are not. Both have unique histories and have evolved over time, but they also overlap in several ways. In the evolving digital landscape, it is crucial to identify how these processes differ and complement one another. While it is true these are two separate disciplines, with the proper strategies in place they work together in perfect synergy. Investing in both areas and creating workflows allowing these processes to intertwine can benefit business in several areas. This includes improvement to data quality, compliance, risk management, and decision-making.
Distinctions
A simple way to distinguish the two disciplines is through a LEGO metaphor. Data governance represents the individual LEGO pieces while information governance incorporates the sorting, arrangement, and creative structures that can be built using those pieces. To better understand the distinctions, let's look at how each has evolved over time.
Data governance has a longer history going back to the 1960s. It involves the processes and technologies used to organize, store, and protect data assets within an organization. It is primarily focused on ensuring data accuracy, accessibility, and availability. The explosion of data, increase in data breaches, and expanded privacy laws around the globe have shifted this practice. Organizations are now increasing their focus on improving the mechanisms used to manage and secure their data. The availability of data analytics and business intelligence tools has also added to the value of having quality data.
Information governance began in the early 2000s due to increased focus on electronic records in the discovery phase of litigation. It encompasses the policies, processes, and controls that enable organizations to manage their information assets effectively. This practice broadens data governance by addressing legal, regulatory, and compliance requirements while additionally aligning information with business objectives. Information governance has shifted over time due to new tools available to manage data, the expanded use of AI for business processes, and ever-evolving legal and regulatory landscapes.
Data and Information Governance Working Together
While data governance focuses mostly on the technical aspects of data handling, information governance takes a broader approach by incorporating legal, regulatory, and strategic considerations. Both are vital for maintaining data integrity and leveraging information as a valuable asset. These two practices are truly complementary in nature.
Take data privacy management for example. One of the biggest challenges many organizations face today is carrying out their data privacy initiatives, as the landscape is evolving at a fast pace. There are several differing laws that may apply to an organization's data handling and create new compliance obligations, including information that requires extra safeguards. The role of data governance could come into play here through data mapping, storage methods, new security features, and tailored metrics relating to privacy. The role of information governance could apply when consider the differing legal and regulatory data privacy landscapes applicable to an organization's activities. Then, creating strategies around compliance such as new policies for data retention and risk management tools.
Having a partner that can advise on privacy processes and best practices is key. This includes access to technology for implementing, customizing, building, running, monitoring, and enhancing data privacy risk management initiatives – and the expertise behind the tech to tie it all together.
Benefits
Having a comprehensive understanding of data governance and information governance can provide meaningful support. By implementing robust data governance and information governance practices, organizations can reap several benefits. They can enhance data quality, mitigate legal and compliance risks, and unlock the full value of their information assets. This ultimately leads to better decision-making and improved business outcomes. Failure on these fronts carries several risks including missed deadlines, unfulfilled legal or regulatory obligations resulting in fines, reputational harm, dissatisfied clients, interrupted business activities, and other liabilities.
In a report from Data Ideology, 78 percent of businesses that implemented robust data management strategies reported improved decision-making processes and enhanced data-driven insights, propelling them ahead of competitors. Industry analysts also forecast significant growth to continue with cloud-based information governance in response to several factors such as data privacy obligations, the need for tighter security, and ever-increasing amount of digital data. All of this illustrates the growing importance of investing in both areas and having the right support to choose optimal tools that support governing initiatives.
Conclusion
The market for governing data and information is booming and will continue to grow into the future. Organizations that manage their data and information effectively will have a competitive advantage as new data and information privacy laws are passed in legislatures, and as tighter records retention regulations are implemented. Also, with the rapid rise of generative AI, the quality of data and information will be critical to realizing opportunities to use AI to improve client services, research, and lower costs. Creating strategies around harmonizing both processes will be the key to success.
The contents of this article are intended to convey general information only and not to provide legal advice or opinions.
Subscribe to Future Blog Posts

Article
Bankruptcy
2 Mins
---

Article
Regulatory & Compliance
3 Mins
---

Article
Regulatory & Compliance
3 Mins
---