Angle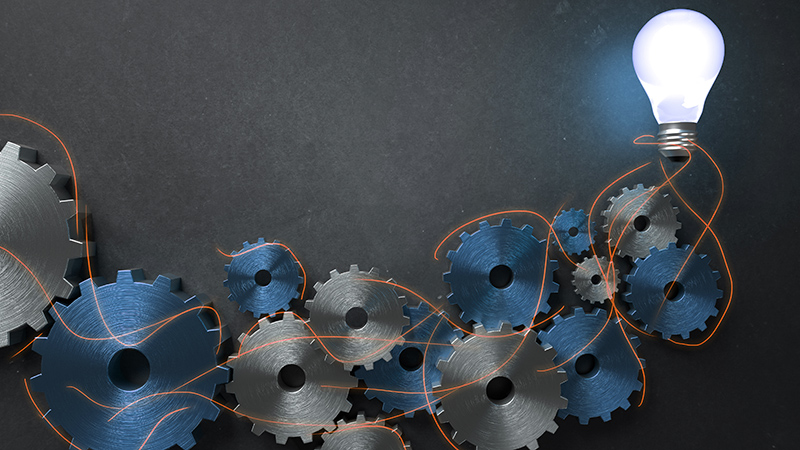 The Power of Adaptability To Insure Business Continuity During COVID-19
Business Transformation
4 Mins
The full impact of COVID-19 is yet to be determined, but it is certainly taking a toll on both the global economy and our day-to-day lives. However, organizations with well-constructed and tested Business Continuity Plans (BCPs) will suffer the least amount of business disruptions during this time of uncertainty.
A comprehensive BCP identifies an organization's key business lines and primary revenue streams. By highlighting their critical functions, a BCP helps create a path for alternative operational approaches which ultimately helps businesses pivot during a time of crisis.
Most Business Continuity Plans were not created with a global pandemic in mind. Generally, BCPs are created to manage governmental orders, including state or county mandates which could have differing rules on work protocols. Navigating these hurdles can keep even the most prepared groups up at night. In reality, a BCP should act as the foundation to move forward, but it is the ability to adapt, communicate, and innovate that will help your organization come out of a crisis stronger.
Why Adaptability is Vital During a Crisis
The truth is, no matter how prepared an organization is for a crisis, unexpected challenges will emerge along the way. Considering the magnitude of the COVID-19 outbreak, there are challenges that could not have been anticipated. However, the capacity to adapt to these changes, react swiftly, and effectively communicate with employees, clients, and vendors will make BCPs more effective long-term.
The key to successful organizational resilience is to remember the primary focus of an active BCP:
Operational Structure and Solutions Delivery
Embrace flexibility regarding standard operation protocols. COVID-19 has shown that going digital and working from home can still be extremely effective in communicating with clients and employees. Look for ways to still provide service to clients with innovative solutions and outside-of-the box ideas. Most clients are also experiencing unique challenges right now, and out of necessity, are more open than ever to new approaches.
People and Teams
Support internal teams as they adapt to the changing environment, but also encourage them to spot opportunity. As society navigates through this crisis, there is an opportunity to shed outdated mindsets about the way work is performed and the way clients receive services. This is particularly important as adaptability is a key driver for innovation. By putting these skills into practice, teams can help re-orchestrate the organization to match the changing needs of the marker, and set -up for continued success and resiliency long-term.
The impact of COVID-19 is challenging to the day-to-day operations of organizations large and small. Yet, with a strong business continuity plan in place, and by seeking out opportunities to adapt and innovate, organizations can come out stronger on the other side.
Read more about how we're helping law firms and companies put strong business continuity plans in place through adaptability and innovation here.
To find out how we can help you, contact us here.
The contents of this article are intended to convey general information only and not to provide legal advice or opinions.
Subscribe to Future Blog Posts

Article
Bankruptcy
2 Mins
---

Article
Regulatory & Compliance
3 Mins
---

Article
Regulatory & Compliance
3 Mins
---