Angle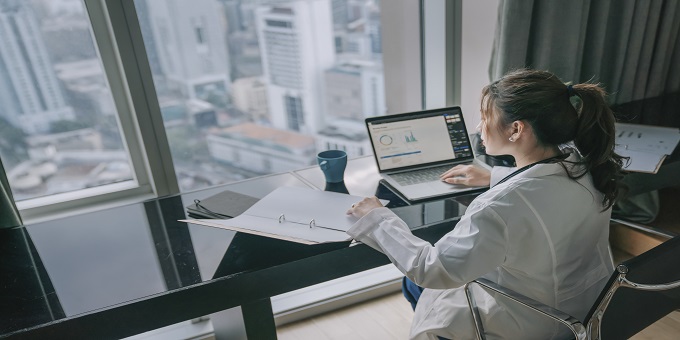 Lien Profile: A Short Primer on VA and TRICARE Lien Resolution
Class Action & Mass Tort
4 mins
While Medicare and private/ERISA health care liens have garnered significant attention and discussion in recent years, other federally created reimbursement rights and subrogation obligations also deserve attention. With more and more individuals serving in the United States military and going on to receive veterans' benefits, resolving medical recovery claims for veterans or their families through the U.S. Department of Veterans Affairs (VA) is a key part of any plaintiff's lien profile.
The Federal Medical Care Recovery Act (FMCRA)1 governs the federal government's right to recover medical expenses that are incurred for the medical care of an injured beneficiary, where there exists a liable third party. Much like the Medicare Secondary Payer Act,2 FMCRA provides the federal government with both an independent right of recovery against liable third parties as well as a right of subrogation, assignment, and the ability to intervene or join a beneficiary's claim. The federal government relies on 10 U.S.C. § 1095 to recover against third-party payers and wants the beneficiary to take the lead to protect its interests (see, for example, 32 C.F.R. § 757.18). In fact, in many cases involving medical care recovery for the military, branches may require the plaintiff's attorney to sign a protection agreement to acknowledge the United States government's claim and commit to protecting the federal government's interests.
In our experience, while federal law does not require attorney fee or expense offsets, the medical care recovery offices, whether representing the VA or TRICARE,3 often agree to compromised reductions under certain circumstances. Typically, those situations arise when it is convenient for the federal government to grant such a request or when denying the request would impose an undue hardship on the beneficiary.
In the case of TRICARE, depending on the branch of the military that provided benefits, there may be certain settlement value thresholds in which the Judge Advocate General's office is required to work the case instead of the military's branch offices.
Resolving a VA claim has its own unique set of challenges, including obtaining a bill for services rendered. When the VA opens a third-party liability claim, the VA facility that provided treatment must generate the bills necessary to audit for injury-relatedness. The process can take additional time, so it is wise for practitioners to screen the case for all potential forms of military health care coverage.
Often, the best way to resolve these lien types is to (1) identify the coverage early in the settlement process, (2) gather the necessary beneficiary health information (health insurance cards, military treatment facility location, etc.), and (3) leave at least 120 days open before settling the case to address these complex claims.
With pressures placed on the VA and military health care systems to provide better health care at lower costs, the need to find additional sources of revenue is acute, especially when third parties are responsible, if not liable, for creating those medical expenses. Instances where personal injury cases involving veterans, active service members, or their families require an additional level of care, and the more familiar an attorney is with VA and TRICARE claims resolution, the quicker these claims can be resolved. This helps the client move forward with the knowledge that the case is over and the health care benefits are secure. Cases involving VA or TRICARE beneficiaries often require specialized knowledge, experience, and compliance protocols. For that, Epiq can consult with you and take the leading role in your VA or TRICARE claims repayment activities.
Just as when we resolve a Medicare conditional payment claim, Epiq adheres to strict internal protocols for resolving a VA or TRICARE recovery claim based on our extensive experience in working with the recovery offices for each branch of the military and the Revenue Law Group within the U.S. Office of General Counsel for the VA.
For more information or to speak with our subject matter experts, call us at (704) 559-4300.
The contents of this article are intended to convey general information only and not to provide legal advice or opinions.
Subscribe to Future Blog Posts

Article
Bankruptcy
2 Mins
---

Article
Regulatory & Compliance
3 Mins
---

Article
Regulatory & Compliance
3 Mins
---