Angle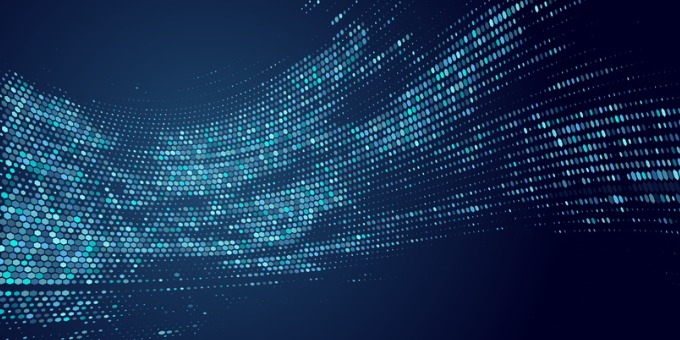 Using Legal Data to Enhance Relationships
Taking a business centered approach to legal issues continues to grow in practice. Modern law is here to stay, which encompasses the act of embracing emerging technologies and new partnerships to increase efficiency and make smarter operational decisions. Data is increasingly at the center of reshaping strategy, and teams that can tap into deeper intelligence offered by this data are filling gaps and expanding capabilities.
The instances where data can drive better outcomes continues to expand. For example, a recurring question amongst practitioners is how law firms and corporate legal departments can collaborate more effectively. This has been an uphill battle for decades. The good news? Data can help here too. These relationships can be greatly enhanced if both become more data driven.
There has been a recent shift to view the legal team as one unit that encompasses not only law firms and corporations but also service providers that assist with matters and tasks. More firms and legal departments are shifting the way they use data. They are focusing on value instead of fees and tapping into deeper insights that drive meaningful transformation across the board. But where to begin?
Reimagining Data Analysis
When not siloed or underutilized, data has been traditionally used to either justify or cut fees associated with work that outside counsel performs for their corporate clients. While these are solid insights to track, looking deeper into why a certain workflow or tool is not performing allows a more holistic approach that targets underlying issues.
Now, industry leaders are finding ways to create organizational advantage through the power of legal business intelligence. This is changing the data conversation from cost reduction to value, which is powerful and will alter the way teams collaborate. This positions alternative legal service providers (ALSPs) as a crucial part of the modern legal team – especially those that can pull data from a variety of sources into a single repository and output true legal business intelligence. Making all legal data accessible and actionable allows corporate counsel, and the firms that advise them, to see where they need to direct or optimize legal work and resources.
Here are three examples of how corporate and outside counsel can collaborate and derive valuable intelligence from data to inform strategy, partnerships, and future investments.
Law firms hold so much corporate data that just sits in storage such as contracts, legal advice, and supplier agreements. Being able to extract this information and put it back in the hands of corporate clients offers several advantages. First, firms can use this as a business development tool that sets them apart from competitors. Second, it empowers corporate legal departments to own their own data and tap into insights they may have overlooked. Lastly, both teams can look at this information together to pinpoint gaps and decide what metrics to track.
Firms and legal departments can strategize which data to capture that would allow corporations to justify pricing models or legal project management decisions, and ultimately retain their clients. Examples include information about the performance of a new AI tool for automating and streamlining portions of document review or how partnering with an ALSP offering flex attorneys regularly cuts costs on legal matters and yields more settlements. Synthesizing these data points can demonstrate cost- savings and justify investments.
Law firms can track market trends and use proactive forecasting tools to provide actionable intelligence to their corporate clients. More legal departments are looking to go past the usual dashboard metrics and uncover data that answers questions they did not even know they had. For example, using regulatory horizon scanning can inform when a law change triggers an organization's compliance obligations. These tools can synchronize with internal contract management repositories, policy documents, and other relevant systems.
With so many regulations that legal organizations and their clients need to monitor, it is crucial not to let things fall through the cracks. Having this information not only allows proactive tracking, but also the opportunity to sharpen information governance policies.
Using data more strategically not only improves collaboration efforts, but also strengthens risk assessment and ensures each part of the modern legal team is performing to their full potential. It also shines light on opportunities to expand ALSP relationships and shift technology priorities.
Embracing the Journey
It can be difficult to decide where to start on this journey, but having a framework in place is the key to creating a data-driven culture. While capturing, consolidating, and quantifying data are all components of this framework – communication is the element that ties it together. Change management requires regular communication between law firms and corporate counsel about how to measure value. From a new metrics solution to bringing in strategic ALSPs as consultants, the possibilities are plentiful. The focus should be on how to identify competencies within data that can inform new and better workflows.
Starting with small data strategies and scaling up is the best way to accomplish this, especially with established law firms housing enormous amounts of data ready to convert into business intelligence. Have a conversation and go from there. What are the urgent business requirements? How can teams go beyond layering tech over data and derive value? These are just a few questions to explore. Turn to consultants for recommendations on platforms that will capture and consolidate data, advice on how to generate legal business intelligence, and solutions that improve data management efforts. Coupling these efforts with market trend monitoring can help legal organizations better understand clients, optimize the supply chain, and make data-driven decisions that transform their approach to legal practice.

To learn more, watch our latest webinar co-sponsored with Centaur the Lawyer.
The contents of this article are intended to convey general information only and not to provide legal advice or opinions.
Subscribe to Future Blog Posts

---

Article
Bankruptcy
2 Mins
---

Article
Regulatory & Compliance
3 Mins
---