results
Lumen partners with Epiq Managed Services for eDiscovery expertise, consistency, and savings
Lumen is a multinational technology company that integrates network assets, cloud connectivity, security solutions and voice and collaboration tools into one platform, enabling businesses to capitalize on emerging applications.
Vann Ellerbruch is an attorney in the Lumen litigation group. Below, he discusses the importance of Lumen's partnership with Epiq Managed Services.
How Lumen uses Epiq Managed Services
"Being in a big corporation that's both national and global, we have no shortage of litigation," Ellerbruch says. "Our work with Epiq Managed Services is all-inclusive. They really do everything for us in eDiscovery. It is a partnership, not a 'taking orders' type of relationship. They are so immersed in how we do things that they can anticipate what we need and make solid recommendations based on how we work."
How the relationship works
Ellerbruch explains, "The usual procedure is that I get a case assigned to me through our intake process. I do an evaluation of what I think the case will require. If it is going to require extensive discovery, I immediately engage a case manager at Epiq. We set up a meeting within hours or days to talk about case strategy and identify what we need to do to set the case up."
"After that, we are pretty much in daily communication about status of the collection process. They keep me updated on everything they are doing."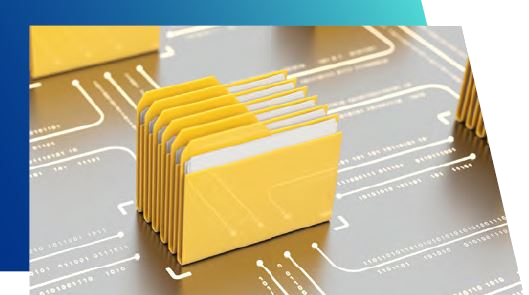 The benefits of working with Epiq Managed Services
"It is like bringing in a full-time partner who's an expert on eDiscovery," he says. "They take the case from us, digest what we need them to do, and give us solid recommendations to push the case forward. Epiq guiding us in the eDiscovery process allows the attorneys to focus on higher value work, rather than getting bogged down in the eDiscovery minutia.
An example of Managed Services in action
"I had a very document intensive case with 10 or 15 thousand documents that we had to review," Ellerbruch recalls. "It was more than I could do myself, but based on the value of the case, we weren't sure whether it made sense to bring in a contract review team.
"We sat down with our Epiq Case Manager for about an hour, and she made suggestions on how we could leverage analytics tools to narrow our search terms, date ranges, and be more specific. She pretty much single-handedly got it down to about a 5,000-document review that counsel could handle themselves. It saved us a ton of money and a ton of time, just based on leveraging her experience."
Exceptional ROI
"Working with Epiq Managed Services provides a huge return on investment," Ellerbruch asserts. "Our attorneys would spend months and months doing what Epiq does in a matter of days or weeks. Working with Epiq reduces risk for the same reason. eDiscovery is what they do, and that is not necessarily true for some of the attorneys in-house. We know that if Epiq has the case, that they are going to check all the boxes, even those we may not be aware of."
Why Epiq?
"The folks at Epiq that I work with," Ellerbruch concludes, "have gone out of their way to think about and recommend new technologies and new ways we can improve our process. Right now, we are on the more 'cutting edge' side of eDiscovery which is awesome, and it is all because Epiq made recommendations based on our workflow. Their expertise is unmatched in my experience. I have the confidence that they could streamline pretty much anyone's eDiscovery process. I have 100% confidence in Epiq's team. I have nothing but good things to say about them."
Take the First Steps with