Advice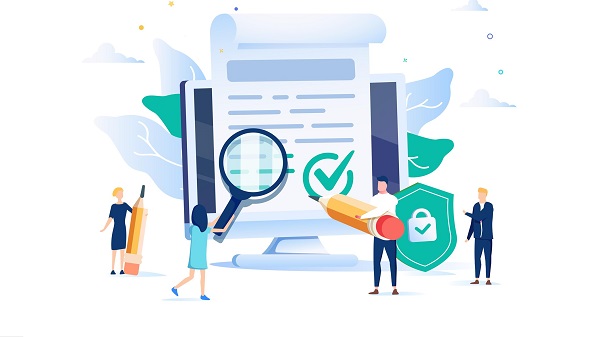 How can you improve your legal billing process
After a wild ride through COVID-19, economic uncertainty, and political turmoil during 2020, legal departments are gearing up to enter an altered landscape. With firms making sweeping changes and law departments responding to the shifting needs of their clients, finding efficiency, and simplicity in day-to-day processes is critical.
Legal invoice review can be a time consuming process. Without the right approach, you may miss opportunities to turn a seemingly fruitless task into a constructive tool for your legal department. Below are a few tips to streamline your process and ease your transition into a new year.
#1: Ensure your outside counsel billing policies and guidelines are current, concise, and acknowledged by your law firms
How long has it been since you updated your outside counsel billing guidelines? Does the policy list vendors who are no longer providing services for the department? Are rules surrounding rate increases obsolete, confusing, or not articulated at all? Is your billing policy a 50+ page screed that is sure to be electronically archived into Outlook oblivion? Not to worry. It's an easy fix.
Review your policy for the following issues and modify as necessary:
Delete outdated, irrelevant material. Do not include general policies within your billing guidelines unless they specifically pertain to billing practices you intend you enforce. Your providers want to do a good job for you! If they're following old rules or can't navigate an unwieldy document, they won't have the information they need to best serve you. Similarly, make sure your guidelines meet the company's culture for enforcement; in-house counsel should feel comfortable representing the guidelines to outside counsel. If they don't, they won't.

When it comes to adding new information, less is more, but specifics are key. Consider using data tables to display important provisions and place any lengthy policy related materials in embedded appendices for reference if necessary.

Make your rules accessible to your providers. Provide an obvious link to the most recent version within your e-billing system. Distribute the document to your providers and ask them for confirmation of receipt. Finally, be sure to list critical points of contact for your providers to communicate and questions or concerns.

Take advantage of the new work culture to control costs. The rapid shift to remote work means previously allowable expenses may not be necessary anymore. Use your guidelines to create the culture you want in your vendors.
#2: Implement a quantifiable and enforceable diversity and inclusion policy
Current events have driven a serious, long overdue, discussion on the necessity of businesses to engage in more diverse hiring, promotion, and retention policies. Understanding the ways your providers procure, retain, and promote talent is critical to the impact on the integrity of your own organization's D&I policy.
To encourage higher standards, think about implementing the following rules through your outside counsel guidelines:
Ask your providers for a commitment to employ a minimum baseline percentage of minority, women, LGBTQ+, disabled, or veteran workers as professionals within their organizations. The positions should range from entry level to upper management and should include equity stakeholders as well as decision makers. Hiring a diverse group of novice professionals is a good start, but the value an organization places on diversity and inclusivity can be discerned by assessing the makeup its leadership.

Incentivize diversity through your outside counsel policy. For example, one global technology company offers a 2% bonus on the prior year's fees to firms meeting or exceeding its diversity goals. Another well-known tech conglomerate reserves the right to withhold up to 10% of billed fees if providers fail to live up to stated diversity standards. Adding a financial driver to your billing guidelines demonstrates the seriousness of your commitment to diversity and puts your providers on notice regarding your expectations. Reward commitment, but also reward progress as well. Firms that may not meet the initial threshold can still be considered if the trend points in the right direction.

Collect data surrounding actual hours billed by diverse timekeepers. A commitment to hire is worth nothing if the utilization isn't there. Ask your providers to track hourly billing statistics related to the actual work performed by staff to ensure that they are engaged and doing the work. Your vendors should provide you with periodic updates detailing their diverse workforce metrics and should implement an improvement plan if they are failing to meet your standards. Bear in mind, these measures should be implemented with an eye towards progress rather than perfection. Change never happens overnight.
#3: Limit outside counsel's ability to perform firm-based eDiscovery work
Electronic discovery is often one of the greatest annual costs for a law department's litigation group. It can quickly burn a hole in your proverbial pocket. Nothing racks up those expenses faster than law firms performing these quasi-legal tasks themselves. Even the smallest matters can lead to charges of hundreds or even thousands per hour!
Before unleashing your outside counsel on that request for production, try implementing these strategies:
Engage a legal service provider for your eDiscovery work. While the process can still be a pricey affair with major litigation, the overall cost is moderate by comparison to hourly law firm rates. Providers are better equipped and more experienced in advanced eDiscovery work. In fact, using a service provider for even a portion of the work can reduce your cost by over 50%.

Outside counsel has a professional obligation to oversee the document review work performed by a legal service provider. That said, it is reasonable to limit the amount of quality control your outside counsel performs to limit creeping costs. By proactively structuring workflows, using statistical sampling, and applying targeted searches, outside counsel shouldn't have to spend more than 10% of the total eDiscovery hours on quality control. If you see that happening, you either have superfluous oversight or review quality issues that need to be addressed.

Metrics are crucial to measuring success. Perform a retroactive spend assessment or audit of your eDiscovery work over the past 24 months to see how much your department could have saved in this area by engaging an alternative legal service provider. If you're a department that is focused on litigation, you'll be amazed at the opportunities to preserve dollars while improving efficiency. The best way to enforce this rule is to prevent outside counsel from doing review, rather than reducing bills 20% after work has been completed. Enforcement should be pragmatic, not punitive.
At Epiq, the functionality of your legal department is our greatest priority. You strive to deliver excellence to your customers and clients every day, and we believe you should expect the same from your providers. Clearly stating your expectations within your billing guidelines document can go a long way toward progress. Should you wish to explore further optimization of your billing guidelines, please do not hesitate to contact us.

By: Julia Lane, Manager, Legal Spend Solutions. Julia is an attorney with over 10 years' experience in the industry, providing operational, advisory and data analytics services to corporate legal departments.
The contents of this article are intended to convey general information only and not to provide legal advice or opinions.
Subscribe to Future Blog Posts

Advice
Legal Operations
3 min
---

---

Advice
Legal Operations
2 Mins
---