Advice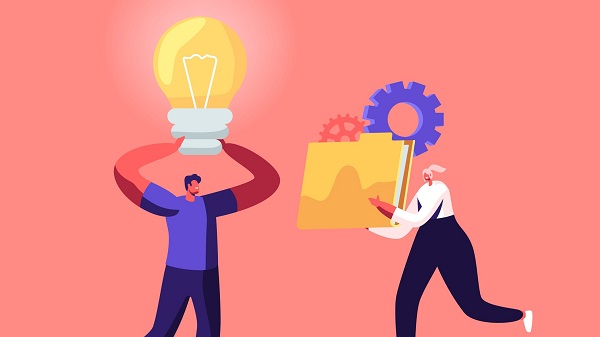 The Benefits of a Managed Services Agreement
With the proliferation of data and the changes in how people work and interact with each other, law firms and corporations are faced with the challenge of managing large data sets. New data sources continue to emerge from business operations and legal matter management. This includes chat messages sent through a variety of platforms, audio-visual files requiring transcriptions, contextual emojis, and terabytes of social media data. Oftentimes, law firms and corporations are not equipped to collect and manage these disparate data types in a cost-effective manner while reducing risk. Entering into a managed services agreement with a provider that has experience with varied data types and offers competitive pricing can help solve this dilemma and increase service value for clients. Partnering with the right managed services provider functioning as a trusted advisor offers that value and will further strategic client initiatives. Some significant benefits that result from such a partnership include improved data management, risk reduction, and cost-savings.
Improved Data Management
A managed services program offers a capacity-based hosting model that grows and changes with client needs for a fixed monthly fee. It provides a central location for corporations and law firms to maintain and manage data for investigations and legal matters with a single vendor or small vendor panel. As part of this model, an implementation team puts together a playbook including standard workflows:
Evidence handling: Create defensible standardized rules and policies for collections, intake, copying, loading, storing, tracking, and destruction of data to maintain a chain of custody.
Data migration: Moving data from legacy tools or other vendors to a central repository for easy access and location certainty.
Processing: Utilize a provider that can cull data onsite and load the information directly to the hosting tool.
Analytics and review: Create standard and repeatable protocols for the application of built-in analytics tools and models at the beginning of matters to drive down the number of documents that need to be reviewed. Integrated review tools that provide tagging and coding, redactions, translations, audio-visual transcription, and productions are optimal to increase the speed and accuracy of the review.
Today, managed services agreements can offer even more collaborative opportunities to enhance data management. This includes training clients on the software for things like culling, data retention, data classification, and labeling. Also, providing services beyond eDiscovery like contract review analysis, litigation spend analysis, and flexible staff attorneys to streamline internal operations and control spend.
Risk Reduction
Locking down processing and procedures inherently reduces risk – from reducing dispersion of data across multiple tools to managing information in left side of the EDRM model. The goal is to consolidate who holds and manages data for legal matters. Having a managed services agreement provides this certainty and limits client exposure to sanctions. Establishing repeatable processes also reduces risk. Examples include a robust evidence/data intake workflow, standard processing specs, processing queue that can handle exceptions, standard hosting templates with reviewer roles that will only display certain sets of documents, and designated analytics models.
A managed services provider should also have an accommodating team of project managers, project analysts, and technical specialists to collaborate with the client as an extension of their internal teams. Also look for a vendor with infrastructure support to monitor to the client's environment, patching as needed and providing tools to optimize the environment. All of this offers significant risk reduction when handling sensitive client data.
Cost-Savings
One of the most obvious and easily measurable metrics from partnering with a managed services provider is cost-savings. Gone are the days where organizations need to worry about the capital expenses associated with implementing new technologies and the ongoing expenses associated with solution growth and maintenance. Organizations can take advantage of the economies of scale and buying power that their managed services partner affords them by getting lower price points for technology. Rather than having to hire, develop, utilize, and retain in-house expertise, organizations can also leverage their managed service provider's industry experience for consultation on legal and regulatory matters. Even if retaining a small team in-house, they can utilize their managed services resource to scale up and down as needed to support matters of varying sizes without increasing internal headcount.
Further cost-savings can be derived through the process improvements and efficiencies gained by establishing uniform processes and leveraging artificial intelligence systems to reduce data sets for review. This generally yields cost reduction of 35 percent or more for litigation and investigations. The savings can be passed to clients, helping law firms retain existing clients and attract new prospects.
From the corporate perspective, internalizing smaller matters will reduce outside counsel spend and increase efficiency within the department. When utilizing multiple outside counsels, having a managed services agreement in place presents an opportunity to normalize the processes for managing litigation and regulatory matters via consistent technology and pre-determined efficient workflows.

By Wayne Hill, Solutions Architect. Wayne has been in the legal industry since 1991, where he began his career as a trial attorney. In 2008 he joined the provider side of the industry, focusing on helping clients solve complex eDiscovery and information governance challenges.
The contents of this article are intended to convey general information only and not to provide legal advice or opinions.
Subscribe to Future Blog Posts

Advice
Legal Operations
3 min
---

---

Advice
Legal Operations
2 Mins
---