Angle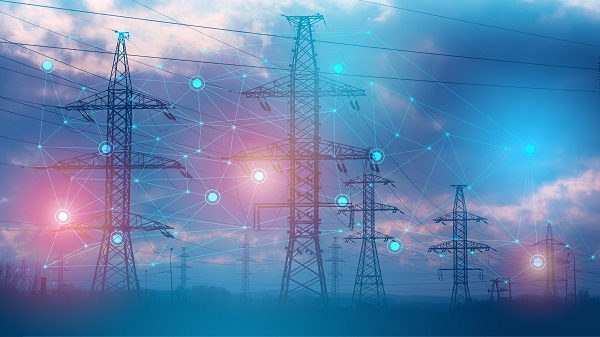 What Does the New Administration Mean for Antitrust Actions in the Energy Industry?
In 2020, like most other industries, the energy sector faced extreme challenges stemming from the pandemic. People were relying less on energy due to workforce and lifestyle changes. Last year also brought market dislocations when the global demand for oil disappeared and the price for a barrel of oil shrank to unprecedented low levels. This has sparked antitrust concerns for the near future. The energy industry's vulnerable state leads to higher potential for anti-competitive conduct to occur, which could lead to more enforcement and litigation. There are also several pieces of state energy legislation on the table this year. Interested parties should keep watch on what happens with energy antitrust enforcement and any new energy laws in 2021.
Enforcement and Litigation
Last year, the energy industry did not see any rise in the number of antitrust enforcement and litigation cases. Moving into 2021, with the pandemic still ensuing and a new administration taking office, the energy industry should expect some transformation with antitrust and beyond. Here are a few predictions on actions the new administration could take:
More in-depth investigations into energy mergers, as the percentage of investigations and advanced inquires has lessened in recent years.
Increased enforcement with both mergers and non-mergers, especially with non-merger criminal antitrust enforcement, which took a big dip over the last few years.
Uptick in litigation and non-merger enforcement as any criminal or prohibited civil activity during the height of the pandemic becomes apparent. While this will likely be higher in the next year or so, it may decrease after pandemic-related activity is addressed.
With litigation, courts will likely still stick to the principle that only companies directly involved in an affected market have standing to file suit. This has been a trend amongst courts to maintain boundaries around these types of cases.
Continued use of structural remedies over those focusing on conduct when dealing with antitrust merger enforcement, a growing trend for years and recently emphasized in the Department of Justice (DOJ) 2020 Merger Remedies Manual. The Federal Trade Commission (FTC) and DOJ both have preferred structural remedies, which entails the sale of assets to a third-party to keep competition alive when a merger occurs. This is unlike the ongoing monitoring that conduct remedies require to ensure the merged company is not performing anti-competitive behavior.
Placing higher priority on climate change than the previous administration, which was one reason why the new administration recently put forth an executive order revoking the Keystone pipeline permit.
Proposed State Regulations
Several states also have proposed energy legislation in the works this year. Lawmakers in six states are looking to pass legislation that would prohibit natural gas bans. Another type of energy legislation trending in several states addresses environmental justice concerns. There are also a number of other proposed laws that are unique to certain states. A few notable ones include the following:
Texas has bills seeking to restrict natural gas flaring and venting. Texas also has a pending bill that would implement stricter structural standards for storage tanks located in high-risk areas, like electric power plants. This would also be applicable to tanks in vulnerable locations, like those prone to flooding. The recent grid failures in Texas, along with intense criticism of their decentralized energy supply model, could also increase the amount of energy related legislation in Texas' upcoming session.
South Carolina lawmakers are looking to codify an offshore moratorium that opposes oil drilling and seismic testing.
There is a re-filed bill in Massachusetts that almost passed in 2020 which addresses major revisions to the state's climate laws, including additional provisions that would create renewable energy jobs and accomplish much more.
In New Mexico, there is a bill on the table that would make major alterations to the regulation of oil and gas operations.
Kansas lawmakers are looking to update current laws covering oil and gas wells that are abandoned.
What's Next?
Overall, the energy industry should see tremendous activity on the legal front this year. Expect there to be more investigation, enforcement, and penalties when it comes to antitrust matters. It will be interesting to see what type of activity unfolds from the pandemic's effect on the energy industry, and how the FTC and DOJ prioritize these cases. Energy companies should also continue monitoring any other developments and actions pertaining to climate change that differ under this administration, as this will undoubtedly affect industry operations as a whole. Finally, the list of proposed legislation discussed above is not exhaustive and energy companies should keep on top of all state specific bills that would affect the industry.
To learn more about other antitrust issues, check out our blog called The Tension Between Competition and Tech Are Gaining Global Attention
The contents of this article are intended to convey general information only and not to provide legal advice or opinions.
Subscribe to Future Blog Posts

---

Article
eDiscovery
3 Mins
---

---