Angle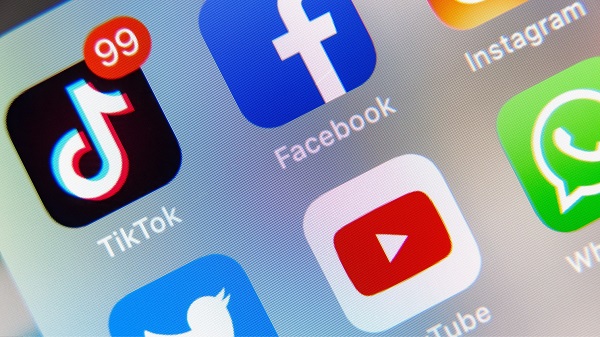 Better Turn on Your Push Notifications - TikTok may be Changing the Way Class Action Notifications are Distributed
Class Action & Mass Tort
5 Mins
TikTok is once again making news, but not because of a viral dance or fashion trend. A class action lawsuit is now pending in the U.S. District Court for the Northern District of Illinois against the popular video sharing social networking platform. While the cases sparking the class action came from Illinois and California, there are national implications from the case. The claims are based on various privacy law violations, including the failure to gain consent or notify users about collecting and using their biometric identifiers. The class action complaint also alleged that TikTok disclosed, disseminated, and profited from this personal user data. Another assertion was that TikTok transferred this information to servers located in China.
Under the Illinois Biometric Privacy Act (which is a central focus of the case), an organization must provide notification and get permission before collecting, storing, and using biometric data like a person's fingerprints or facial scan. Many other states are jumping on the biometric data legislation bandwagon, so this litigation should serve as a warning to organizations handling this type of consumer data – especially when subject to laws that allow for a private right of action like Illinois does. Other legislation cited include the U.S. Computer Fraud and Abuse Act, California Comprehensive Data Access and Fraud Act, and more.
The Settlement
The parties reached a settlement this February for $92 million that is currently in the approval stage. TikTok has an estimated 100 million monthly active users in the U.S. alone, which makes the potential number of Class Members that could participate in the settlement very large. The agreement categorized two groups of class members, those located nationwide and an Illinois subclass, that combined should apply to 89 million people. Counsel originally submitted a notification plan that relied primarily on email, however it appeared that this would reach only about a third of potential claimants. The predicted settlement claim rate was around 2 percent and the judge expressed concern.
As such, the court has been unwilling to formally push the settlement through due to apprehension over the claims rate and notification procedures. The judge suggested that notice via the app itself would provide a higher chance of increasing the claims rate. Since a large number of the claimants use the platform regularly, receiving a push notification or direct inbox message via the app could definitely notify more individuals about the settlement and provide education about their rights. Before approving the settlement, the judge also sought clarification on valuation procedures and assurances regarding representation of minor plaintiffs since many minors use this app.
In an attempt to address these issues, counsel for plaintiffs filed a memorandum on March 23. Notably, this filing clarified the notification plan and expanded it to include in-app notice to potential Class Members. While the settling parties were hesitant about doing this, receiving criticism from the court is what led to this addition in the amended plan. TikTok was initially apprehensive because users did not consent to receive this type of notification from the app, but after getting feedback from the court and discussing the benefits with counsel the parties were able to reach an agreement. The memorandum also clarified that the email notification could potentially reach over two thirds of the class and that the one third estimate was on the conservative end. Additionally, there would be a publication notice effort that purports to reach 95 percent of potential claimants numerous times. This would potentially help parents receive information relevant to minor claims because they could see the notice shared on Facebook and in other commonly accessed publications.
Predictions on Notification Trends
It is interesting that class action notification mechanisms are becoming a bigger focus in the courts, especially when dealing with consumer privacy. In this matter, a driving force is likely the fact that a recent settlement with Facebook for biometric privacy violations resulted in a relatively high 22 percent claim rate by using newsfeed notifications and an internet campaign. Class action litigators and settlement administrators should expect to see more courts casting a critical eye on the notification process going forward to reach more individuals and drive a greater response. Anticipate judges pushing lawyers to think outside of the box and use notification methods applicable to the case and communication habits of the class. Here, there was a reasonable argument that TikTok users would pay more attention to a push notification than reading a notification email from a third party, especially amongst younger users. That, coupled with email and other publication measures, will help ensure that most users and any parents of minor users will become aware of the class action settlement. The important thing to remember is that class action notification can't be one-size-fits-all. Lawyers need to take into consideration the ages of Class Members, case background, and communication preferences of Members to determine the best procedures to utilize in order to achieve direct notice for a specific case.
When dealing with data privacy violations or other comparable offenses, there will likely be a continued trend of focusing on deterring similar behavior in the future. One way to accomplish this is what the judge is doing with the TikTok class action – defer settlement approval until there is a more comprehensive notification plan providing a better chance of higher claimant participation. The TikTok case is a clear statement to organizations deploying inadequate methods for handling consumer data. Although the settlement money will be the same, the more individuals that choose to file a claim will spread greater awareness. Hopefully, increased awareness will prevent repeat offenses and drive better data practices going forward. With new privacy legislation emerging everywhere, organizations should closely watch how this and future class actions unfold and prepare accordingly to avoid liability and adequately protect consumer data.
To learn more about Epiq's class action administration resources, click here.
The contents of this article are intended to convey general information only and not to provide legal advice or opinions.
Subscribe to Future Blog Posts

Article
Bankruptcy
2 Mins
---

Article
Regulatory & Compliance
3 Mins
---

Article
Regulatory & Compliance
3 Mins
---