Advice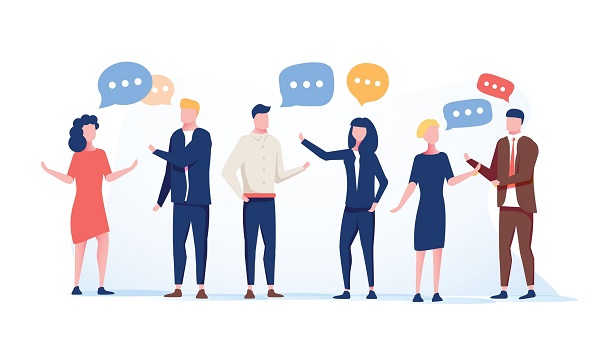 What is Epiq Chat Connector for Microsoft Teams? Overcoming eDiscovery Challenges of Modern Chat Messages
As workforces have gone remote due to the COVID-19 pandemic, there are more chat messages present in business workflows than ever before. In a remote work environment, utilizing collaboration tools allows employees to keep in touch and see each other's faces, which helps mimic the traditional working day that everyone is familiar with when physically in an office.

While using these tools with remote work helps streamline operations and promotes efficient collaboration, especially in a time where regular business processes have been disrupted, data collection, adhering to compliance requirements, and conducting review for eDiscovery can become more difficult. Collaboration platforms contain many different communication functions and storage capabilities, rendering it harder to comprehensively collect and review than data contained in simple emails.
One tool that many organizations have adopted is Microsoft Teams. Companies have turned to this platform to integrate people, content, and tools to continue to be collaborative, engaged, and effective. Epiq has developed a groundbreaking Compliance Connector that streamlines compliance and eDiscovery functions with Microsoft Teams deployment. Below is a guide to help understand what the Epiq Compliance Connector is and how it can be used by organizations in their eDiscovery and information governance programs.
How does the Chat Connector and Microsoft Teams work together?
Microsoft Teams allows for information sharing in real time through functions like private chats, group chats, and videoconferencing. Within the Teams platform, users can send messages to each other individually and in larger groups as well as send pictures, documents, and links to files stored on the Teams platform. Information exchange can also be deployed through a screen-sharing functionality within a specific project team, allowing for an easy and secure way to share documents. Teams has a feature that allows users to edit or delete messages at any time after they are sent.

However, Microsoft stores metadata associated with every Teams message that can be used to identify the date and time a message was sent, whether that message was edited or deleted, the date and time the message was edited or deleted, the folder path where the message was saved within Office 365, and various other information associated with the message.
While Teams chats are retained indefinitely by default, deleted messages and original versions of subsequently edited messages are not. However, organizations can change these settings by creating retention policies that only keep data for a certain amount of time. There can also be legal holds implemented to override any retention policies. An organization can create an eDiscovery hold in Microsoft's Compliance Center. These holds can be placed on specific users' chats, on a specific Teams channel, or on the organization's Teams chats more generally. This will also preserve deleted and edited data.
The Chat Connector becomes invaluable when Teams Messages need to be reviewed and produced. Without this tool, each message in a chat is reviewed as an individual document rather than as part of a larger, threaded conversation. Placing these individual messages into proper context can be a manual effort and require significant resources and expense. Epiq's Compliance Connector eliminates these manual efforts by reconstructing Teams content into a meaningful format for review and production. This tool uses the metadata associated with each Teams message to group the messages together and collate them in the original order, allowing those involved in litigation to view a conversation as it appeared in a user's Teams interface.
Making eDiscovery Easy in the Age of Chat
Collaborative platforms such as Teams are quickly becoming a preferred means of communicating, collaborating, and storing information, and will likely surpass the more traditional sources for electronically stored data. Epiq's Chat Connector will become crucial for organizations using Microsoft Teams for their daily business operations. As discussed above and illustrated in more detail below, this tool offers several ways to enhance eDiscovery workflows and more tied to chat messages.
Understanding how these systems natively store data is key in guiding current and future data collection efforts. Deciding what data to retain and when to place legal holds should be included in eDiscovery planning and information governance policies. Then, organizations should update their information governance policies continually to ensure that when data is collected from Microsoft Teams, it is done properly to ensure communications are preserved in context. Epiq's Compliance Connector provides a simple avenue to achieve this since it builds on existing Microsoft 365 Compliance and Advanced eDiscovery functionality.

In addition to threading disparate messages together, Chat Connector provides date range filtering while still preserving the message and attachment relationships and sub-replies. It also creates an eDiscovery load-file so the data can be easily reviewed within the organization's eDiscovery solution.
When it comes to message attachments, this revolutionary tool alleviates the concern that attachments are not embedded or exported with the Teams message. During litigation, these attachments will need to be included in any discovery disclosures. The Chat Connector identifies and collects modern attachments from wherever they may exist in the SharePoint or OneDrive environments and associates them with the Teams messages. It also compares the communication date of the Team chat to the version history of each file to associate the version shared at that point in time. These capabilities are all vital to making the collection and review process much simpler and helping organizations manage costs and maintain compliance.

For more information on compliance connector, view our Chat Connector for Microsoft Teams solution.
The contents of this article are intended to convey general information only and not to provide legal advice or opinions.
Subscribe to Future Blog Posts

Advice
Legal Operations
3 min
---

---

Advice
Legal Operations
2 Mins
---