Angle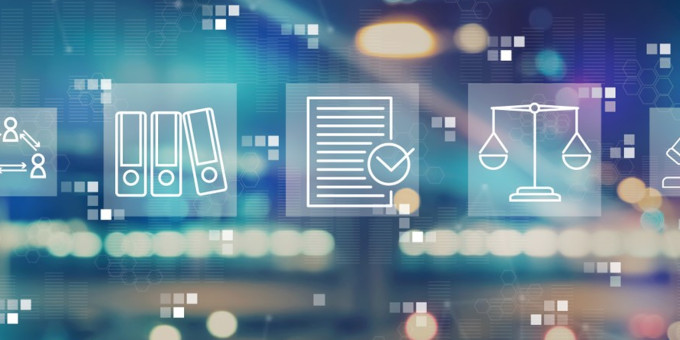 Effectively Creating and Managing a Data-Driven Compliance Program
Regulatory & Compliance
3 Mins
The regulatory landscape is drastically changing. Increased regulator intervention and oversight, new laws, and globalization makes it tough to stay on top of compliance obligations. Duties generally arise under law – such as data privacy or financial regulations – or during litigation and investigations. The long list of potential compliance drivers and evolving data sources has created a noticeable shift where more organizations are prioritizing compliance initiatives.
Deploying targeted processes and solutions is the way to stay afloat. The industry has started to explore whether artificial intelligence (AI) can provide a reasonable programmatic response.
Shifting Historical Practices
Most organizations likely have already implemented some type of compliance workflows, policy guidelines, and training. Having a comprehensive program considering both proactive and reactionary measures has not been the norm. For organizations operating on an enterprise scale in several locations, there is even more information to manage. When a compliance requirement arises, an organization may be required to share information at a moment's notice. Additionally, several regulators are broadening investigatory powers, placing higher scrutiny on settlements, and even requiring robust compliance programs. All of this means that providing compliance training and baseline reactionary programs are no longer enough.
Organizations need to implement proactive monitoring and prevention strategies. Government agencies, corporations and their counsel are now creating and implementing compliance programs to track a wide range of corporate conduct in order to stay ahead of the curve. An emerging best practice is to deploy a defensible compliance program that can be integrated with existing tech and has enforcement capabilities. Working with a consultant that has the right knowledge, expertise, and tools can help overcome cost impediments and create tailored plans aligning with their requirements.
Turning to Data
Now that organizations are reimagining their compliance programs, the question becomes: what tools are best suited for the job? This developing area of the law lends itself naturally to AI-based technology solutions that are guided by legal counsel. Industry professionals are currently debating whether AI is the magic bullet and how to use this technology to maintain a successful data-driven compliance program.
Here are key considerations to keep in mind when undertaking this feat:
The use of AI for compliance will likely start trending but will be looked at closer until it becomes more mainstream. Having a provider partner that can demonstrate that these tools are superior to previous methods can help alleviate this burden. The ability to proactively monitor and pinpoint behavior before a compliance issue arises will be a driver here.
To provide adequate compliance, a program also needs to address governance and security challenges faced by today's law firms and corporate legal teams. Having these two areas in order will lead to smoother compliance activities when the time comes. Data mapping, carefully crafted retention policies, and implementing extra security measures are a few areas to explore. This also requires collaboration between legal, IT, and other business teams to understand how certain datasets can inform compliance issues and where to access this information.
Tapping into data from eDiscovery tools can help teams use problems of the past to inform the future. This includes pinpointing behaviors that gave rise to litigation in the past. Portable AI models are one option to explore.
Discuss additional legal and ethical implications for using AI solutions to track behavior. This includes the potential of creating a data depository that can be subject to discovery requests, privacy considerations, and protecting information subject to attorney-client privilege.
Understand what different regulators are looking for to deem a compliance program sufficient. If the program is well-designed, applied in good faith, and proven successful in practice then it is likely that the burden will be filled.
Considering the points noted above will help organizations stay ahead of the curve when updating their compliance programs. Spending time on improving internal collaboration, security, and information governance will lay a solid foundation to make this a reality. Having a provider partner that can harmonize these efforts and bring in new technologies, including AI for compliance, will also prove beneficial as this area evolves.
The contents of this article are intended to convey general information only and not to provide legal advice or opinions.
Subscribe to Future Blog Posts

Article
Bankruptcy
2 Mins
---

Article
Regulatory & Compliance
3 Mins
---

Article
Business of law
3 Mins
---